Indiana Evans - like her fellow young Australian artists - made the shift recently to US and 'big' bazooka tucked between my legs is buzzing like spider sense with anticipation the blonde is open to nudity. Just a gut feeling. There is near nude scene at the waterfall for Indiana in Lifetime's Blue Lagoon (June 16). Don't miss the premiere, guys.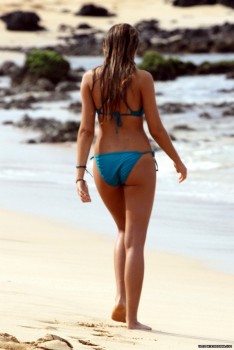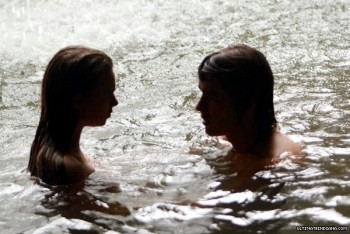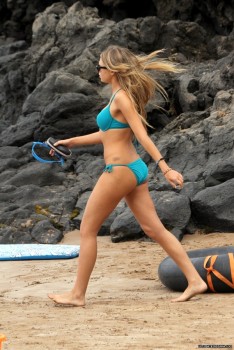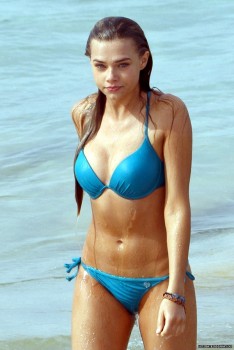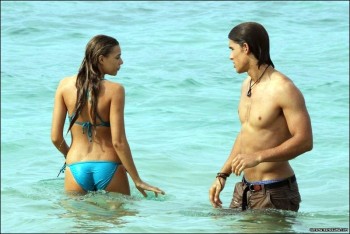 Indiana Evans : discusses new role in "Crownies"
and stills from Blue Lagoon (notice the size of the tits and compare it with above interview)
Yep. You heard it right. She wants to act alongside Anthony Hopkins. Daddy issues anyone? Anyway I want to send out my heartfelt gratitude to Australia for breeding such hotties (and tattoo-free) and sending them to America for us to ogle at in admiration when they inevitably strip on-cam. This is what I call legalised nudity importation. Ozzie sweetheart Jessica Marais success in Magic City should be the emulated by the likes of Indiana. Here hoping Indiana snares a role that requires extensive nudity.
Indiana's twitter, fan site : http://ultimateindiana.com/ (in Hungarian language?).
__________________________________________________
Katie West - model self portraits
Katie West is a 26 year old Canadian photographer and model. Specialising in nude self portraiture she is sexy, funny, always beautiful and dripping with talent.
See more of Katie on her flickr account
She has also done two books; the first being from 2008 called "Low Self-Esteem" and features 75 self-portraits of her. The other one being more recent is "Black and White". This one has 76 self-portraits and as the title implies, they are in black and white. Warren Ellis made the suggestion that Katie do a black and white photo-book, and since Warren Ellis is a wise man and Katie West is totally awesome, the end result of this project is amazing.
Katie West takes a lot of pictures of herself, some are nude or semi-nude portraits. Some of the pictures are sad others are happy. And then there are the ones that are sexual. But here is where it gets interesting. Because it's not Katie's naked body that makes these photos sexual alone, it's not the nudity that makes them what some might consider erotica or even porn – it's how she is able to express so much emotion and set the mood with so little. It's how she put's herself out there, without holding anything back, how she gives no fucks!
It's doesn't matter what emotion is captured in Katie West's photos – be it sadness, happiness, lust – she still makes it beautiful and fascinating to the audience.
Katie West is beautiful, her body is beautiful, her work is beautiful. It might not be porn, but it's totally rad and you should check it out.
__________________________________________________
major hard-on for

Mary Elizabeth Winstead

of North Carolina. Nudity dodger and dancer extraordinaire.
__________________________________________________
Poonam Pandey

tweets nude picture after Kolkata's win in IPL 2012
By CricketCountry Staff Mumbai: May 28, 2012
Mumbai-based 20-year old model
Poonam Pandey
on Sunday night kept her promise of baring it all after
Kolkata Knight Riders
' maiden title win in the
Indian Premier League
2012.
Poonam had promised during the
ICC 2011 World Cup
to post a nude picture of herself in case if India wins, but despite the host team succeeding in the tournament, she didn't keep her promise.
But, after more than an year, the sexy damsel kept her promise of baring it all, as on Sunday night she shared a nude picture of her on the social networking and microblogging site Twitter.
"here is a Pic as i PROMISED," Poonam wrote.
She added, "WARNING 18 and under should not try looking up the pic. that said i do not take responsibility for anyone under age."
Earlier, the hot model fulfilled her promise of going nude as Sachin Tendulkar scored his 100th ton. The model tweeted a
controversial nude picture of her
after master blaster achieved the much elusive landmark during India's Asia Cup tie against Bangladesh at Dhaka on Friday.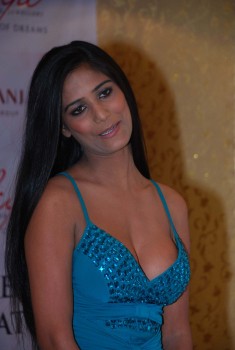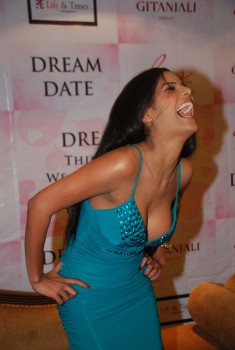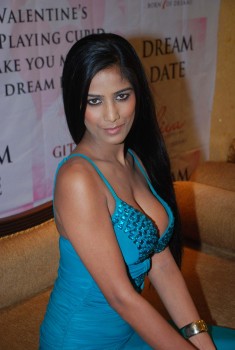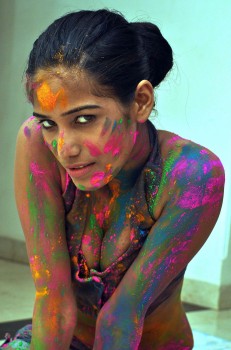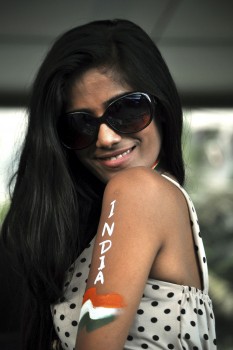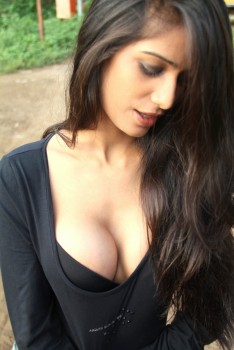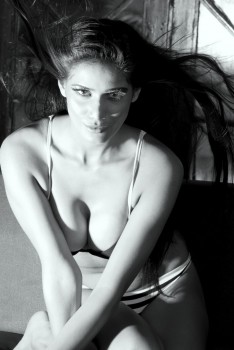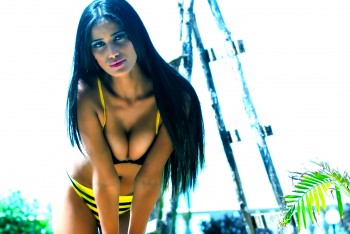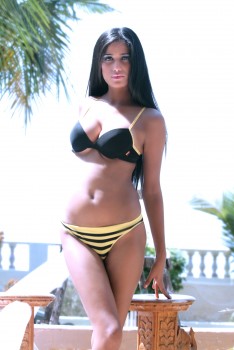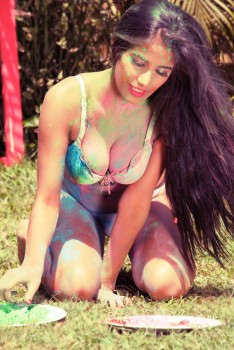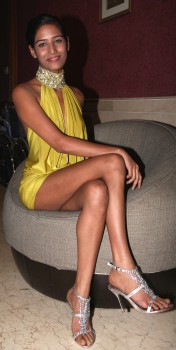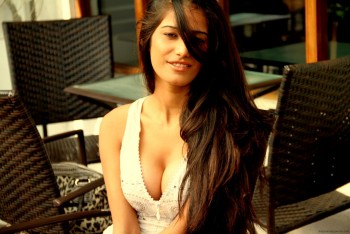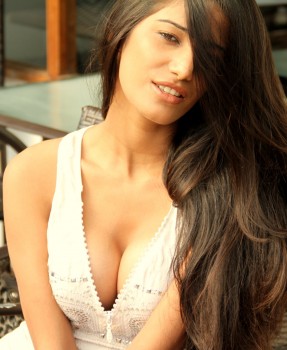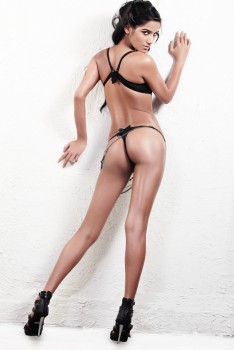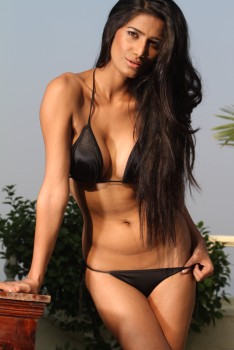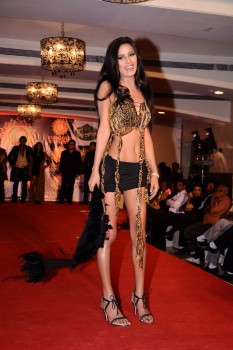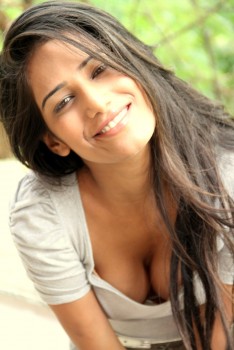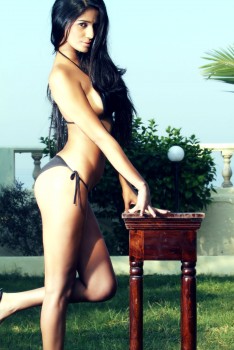 __________________________________________________
Would you like to be a Nude-Muse?
http://www.nude-muse.com/models.html
http://www.youtube.com/user/MaxxDavidson2

Ever wondered what it is like to be a model? Imagine yourself posing for art and creating beautiful images. Some people think that they wouldn't be able to pose nude. Imagine yourself nude in the shower. Did you feel embaressed or ashamed? Probably not. Now imagine being nude in front of a professional photographer who has seen every shape, size and age, day after day, year after year. Imagine a friendly atmosphere and intelligent conversation. Imagine a warm studio in winter and cool in the summer. Imagine having fun, laughing a lot and having a good time while working, and being paid.
Then imagine no more as this is what it's like posing for nude muse. A fun relaxing and rewarding experience.
At Nude-Muse we also supply professional hair and makeup for each of our photo shoots to make you look your best. Also before any photo shoot, we email you a preperation checklist to help you get ready for your first photo shoot. It is a way to guide you to get the best results and also it answers some of the most common questions that are asked.
If you are in Australia and you have the following then apply now.

Attractive and well presented
Comfortable posing fully nude
Experienced model
No prior experience
Any size
You have a great personality
Models of All races
Models of All religions
Models of Any height
Models between 18-50 years of age (models over 30 must supply nude photo as part of application process).
Then you are what we are looking for in a model.

You MUST be 18 years or older at the time of photography for any work involving any from of nudity. No exceptions! You must provide proof of age in the form of photo ID, such as passport, driver's license or 18+ card.
Q1. What if I am 17 years of age? Can I still work for Nude-Muse?
A1. You can still apply to start the application process and we can start planning the photo shoot, but we can only do the photo shoot once you turn 18 years of age. If you are 17 at the time of application, please make sure that any photos you send are clothed only photos.


Q2. I am comfortable posing fully nude, but not sure if I want to expose too much. Are there different levels of nudity?
A2. Yes there are two levels of nudity for Nude-Muse. One is up to full frontal nude, while the next level up does involve poses that reveal more, but only in an artistic context. The site is not about porn, but exploring the beauty of the entire nude form in an artistic way. This option also gives more opportunity to explore ideas, shapes and poses that can't be done with standard nudity.
*Here are examples of full frontal (standard nudity)



*While these are examples of more revealing poses



The choice is always yours to make so only choose the option you are comfortable with.
Nude-Muse will pay models, cash on the day, contact us for details.
If your interested and would like to know more then just fill in your details in the application form below. We will then contact you with everything you want to know, to be the next Nude Muse.
__________________________________________________
You have read this article Indiana Evans / Mary Elizabeth Winstead / Poonam Pandey with the title stars, sex and nudity buzz : 05/28/2012. You can bookmark this page URL http://renelyons.blogspot.com/2012/05/stars-sex-and-nudity-buzz-05282012.html. Thanks!