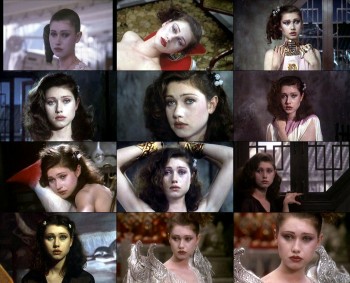 Isabelle Illiers in Les fruits de la passion (Fruits of Passion) 1981
(my review of Isabelle in the movie is based on assumption she was in drugs-induced stupor to handle the extreme sexual situations)
Isabelle with her often forlorn and pensive gaze is simply enchanting – her Gallic innocence is something to behold even when a Japanese dude shoves his limp cock into her to mouth to suck at one point. Expressive blue eyes on an expressive face. Curly brown hair framed by heart-shaped visage. Doe-eyes pull you in with unwavering sensual intensity. Bee stung lips demands attention. Smooth curves enhanced by pert pale breasts with prominent nips and eye-catching hirsuteness between the legs.
It wouldn't surprise me if Isabelle was 'self-medicated' for the graphic sex scenes thus the distant despondent look. If you have to spend most of the time naked or half-nude in a movie, you need something to take the edge off too.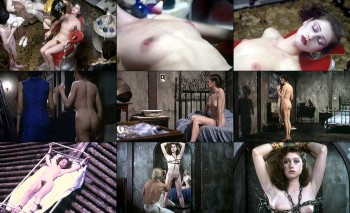 Not much background info on Miss Isabelle except all clues points to her being an obscure fashion model before becoming an actress. Is it me or large numbers of models are drawn to porn-type characters on silver screen. Many of the models are latecomers to the biz and usually touching distance of mid to late 20's so they are prone to accepting any roles that comes along including ones requiring nudity.
We will never discover why newbie Isabelle Illiers accepted the role of 'O' and basically committing career hara-kiri. 20-something Isabelle found herself performing explicit and outright pornish sex scenes with Oriental dudes and a teenager! There was no such thing as worming out through clauses, intricate negotiated deals, hazy/shadows/dark cinematography and merkins (patch-on) to make it tasteful like current nonsense prevailing on US cinema/cable shows. Sure missed the days when exploitation wasn't such a dirty word. To be fair you can argue it certainly was in case of Isabelle. No actress in right mind wants to be fucked by grizzled and ancient looking Oriental.
Is the old dude really putting his cock inside the French pussy? Hard to say….the rocking motion looked phony. The lucky old fuck gets gropey with Isabelle.
The oldie name is Taiji Tonoyama. He was 66 when the sex scene was filmed.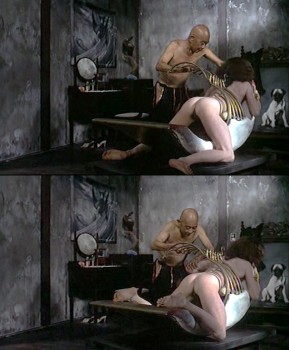 Wishing for HD/Blu-Ray release just for this scene....
According to Kinski none of the sex scenes in the movie was simulated. While he fucked the living shit out of some Japanese prostitute, the albino also claimed that the intercourse scene between him and Arielle Dombasle was genuine.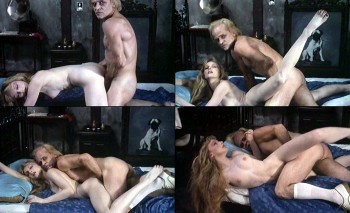 22-years old Arielle Dombasle about to indulge in real sex with a 55-years old horny cadaver
Kinski was half-insane so take his word with a grain of salt.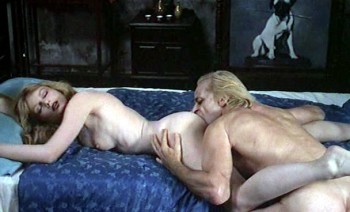 eat her boy...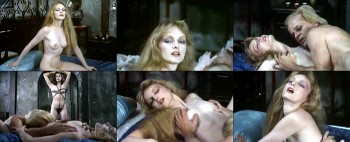 The scene where the old Japanese pounding the living shit of Isabelle is apparently for real. Damn. Imagine Ashley Hinshaw doing the same in Cherry! Times have not changed for the better in terms of sex evolution in movies. We should be celebrating the sight of Ashley performing non-simulated BJ on Franco (in name of art of course) and not arguing about merits of ratings system.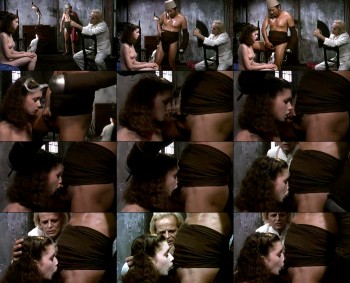 Isabelle Illiers:
The wild man of German cinema Klaus Kinski claimed in his scandalous autobiography Kinski Uncut that the sex in Les Fruits de la Passion (1981) was the Real McCoy. Well, even a blind man can see that (Picture: 1). Especially in perhaps the most infamous scene in a movie of up of many scenes of whoopee that all put more pushing in an audience's cushion. Specifically, that's when Kinski teaches Isabelle Illiers how to pleasure a man with her mouth. It would have been more instructive if he could have mustered an erection. Isabelle plays "O" and oh what a role it is. Based on Flowers of Passion, Pauline Reage's sequel to The Story of O, Isabelle suffers all manner of exquisitely hot degradation. Does she bite off more than she can chew? Oh, no -- she manages to swallow it all.]
swing..baby...swing
let me cop a feel
The showstopper. The Japanese guy AKA the butcher walks over, glanced at Kinski for a second before sticking a very limpish cock into Isabelle mouth. She amazingly sucks on it for the length of the scene. Pity they didn't go all the way (blowing him into completion). Would been a classic.
the moment Isabelle realized she can kiss goodbye her hopes of working with celebrity crush Alain Delon.
She actually sucks on it like it
was a pacifier.
Even a teenage kid gets lucky with Isabelle in brief sex scene.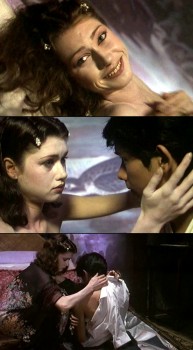 heavy make-up covers the obvious signs of coke abuse by Isabelle during the shooting - losing weight and unhealthy pallor.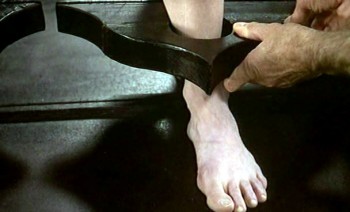 Isabelle's man feet
the videos
(click on the thumbnails for vids details)
Isabelle Illiers (full frontal, breasts, ass, sucking cock)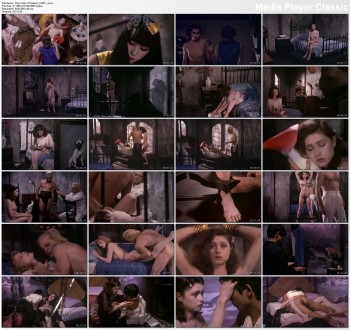 Download File - 209.3 Mb
Klaus Kinski pounding an unknown Japanese girl into submission.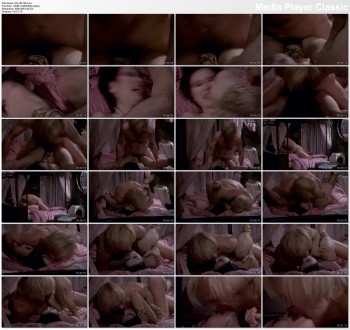 Download File - 14.7 Mb
Arielle Dombasle (supposedly) non-simulated love scene with Klaus Kinski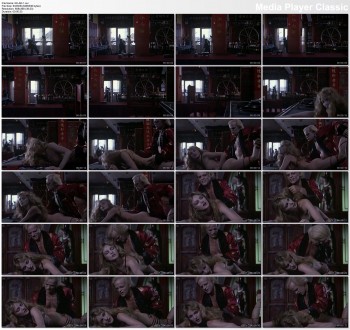 Download File - 6.1 Mb
If anyone knows current whereabouts of Isabelle @ Isabelle Legentil and what happened to her after she quit the biz in early 1990's………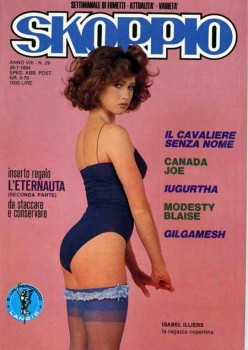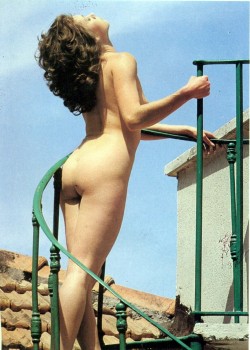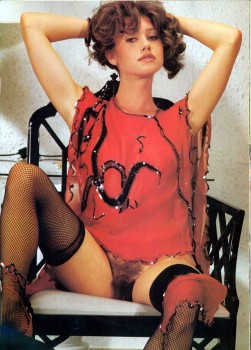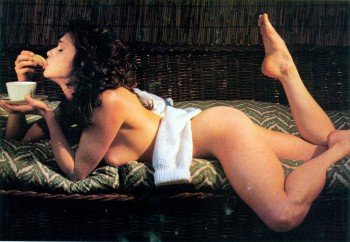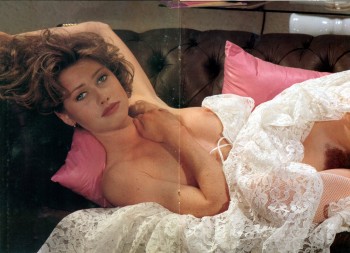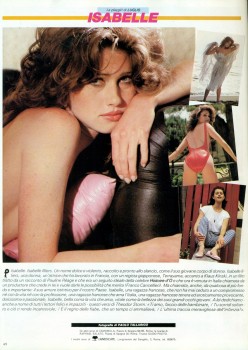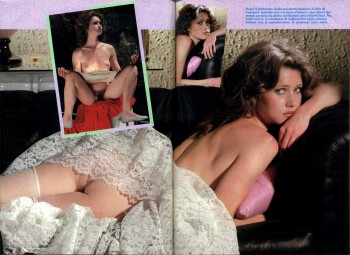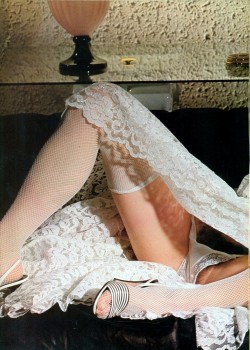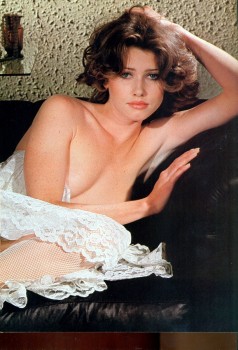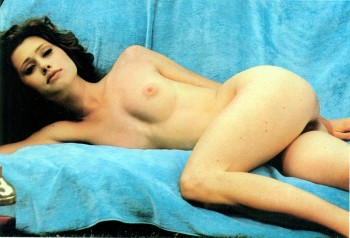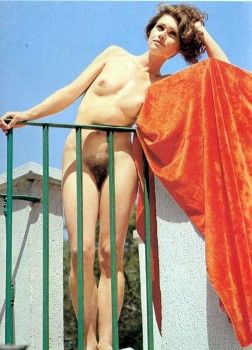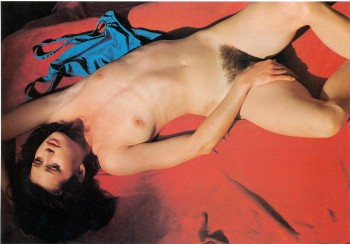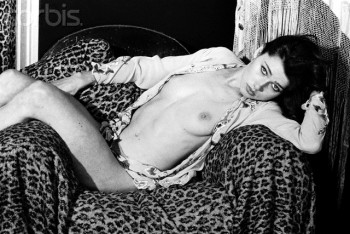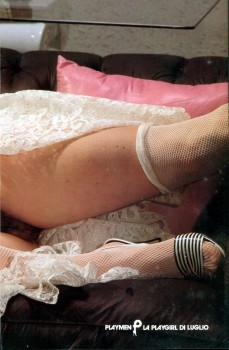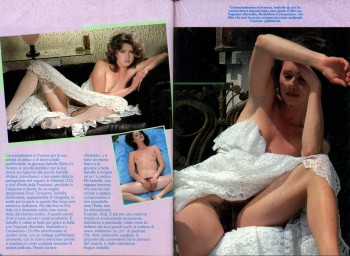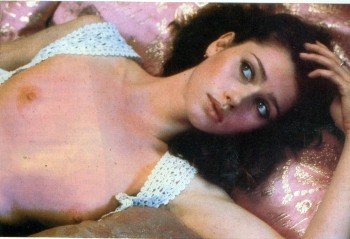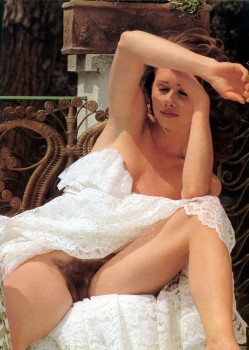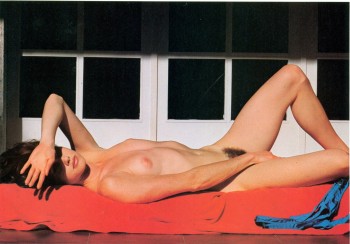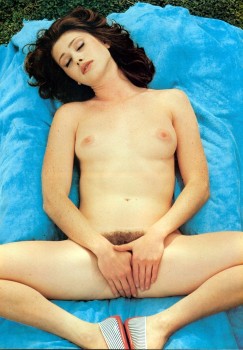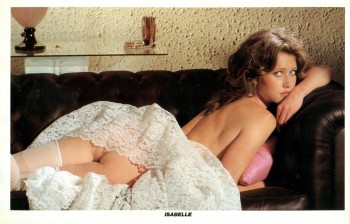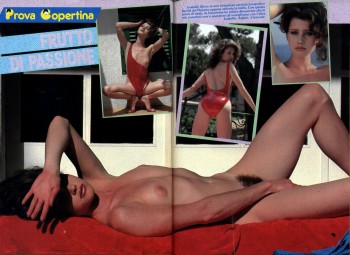 (special acknowledgement and thanks to Mike Epstein for the original links)
You have read this article Isabelle Illiers with the title Isabelle Illiers in Fruits of Passion (1981). You can bookmark this page URL http://renelyons.blogspot.com/2012/05/isabelle-illiers-in-fruits-of-passion.html. Thanks!