Nicole Kidman in Hemingway and Gellhorn
(TV movie)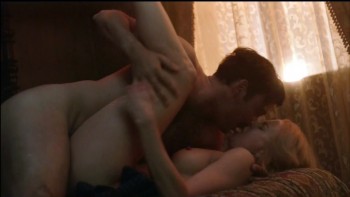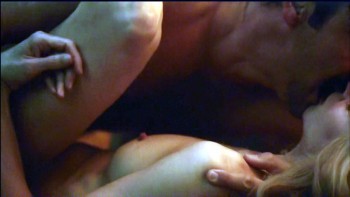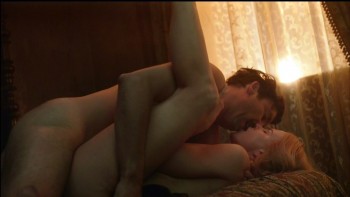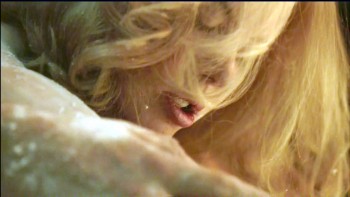 ___________________________________________________
THR's Emmy Roundtable: 6 of TV's Top Drama Actresses Talk Nudity, Scary Auditions and the 'Inhuman' Pressures of Being a Star
In the new issue of The Hollywood Reporter, Claire Danes, Mireille Enos, January Jones, Julianna Margulies, Emmy Rossum and Kyra Sedgwick jumpstart THR's annual awards season discussion series with a candid and uncensored chat on side-boob clauses, kissing Brad Pitt and the first time Jones' saw herself as "Fat Betty."
Ask a drama series actress to name the toughest part of her job, and inevitably the conversation turns to motherhood and the pressure of "doing it all." But this year's contenders are candid about much more: nudity, terrible auditions and "inhuman" hours were mentioned by the six women in our Emmy-season kickoff roundtable panel: Claire Danes, 33 (Showtime's Homeland), Mireille Enos, 36 (AMC's The Killing), January Jones, 34 (AMC's Mad Men), Julianna Margulies, 45 (CBS' The Good Wife), Emmy Rossum, 25 (Showtime's Shameless), and Kyra Sedgwick, 46 (TNT's The Closer).
THE HOLLYWOOD REPORTER: What was your scariest moment ever as an actor?Julianna Margulies:
It was my first equity play at Yale Rep, a play by
Maria Irene Fornes
called
Fefu and Her Friends
, sort of a lesbian
Big Chill
set
in the 1930s. My character had a five-minute monologue. It was pretty complicated, but I was cocky about how well I knew it. I got onstage and completely blanked. And I couldn't go. It felt like I was up there for an hour. I died inside.
Emmy Rossum:
How did you get through it?
Margulies:
Suddenly, one of the lines came to me. Apparently, it happened for 30 seconds. It wasn't an hour and a half.
Kyra Sedgwick:
It always feels so much longer.
Rossum:
Time slows and you feel like, "Oh God, now I can hear them all breathing!"
Claire Danes:
I've had more limited experience with theater, but I did
Pygmalion
a few years ago and lost my voice on a matinee show. That was terrifying. There's nothing scarier than when you're live.
Rossum:
I did
Romeo and Juliet
at Williamstown. You only do it for like 10 days, so every performance feels so precious. And in the second show at the top of Act Two was Juliet's "gallup apace" speech, with a light just on me, and I'm quaking nervous. I start to deliver the speech, and there's a woman in the second row who stands up and starts to recite it with me.
Sedgwick:
Oh, my God!
Rossum:
Well, it was good because she was like my Teleprompter. She knew it better than I did.
Margulies:
You were being heckled, but by a Shakespearean actor.
Rossum:
Yeah, exactly! (
Laughter.
)
Sedgwick:
I have a moment that just leaped to mind. I auditioned for
Flashdance
a million years ago, and my agent told me I was supposed to wear a leotard, heels and no tights. I had such bigger balls back in those days. I thought, "I'm not wearing a leotard. Instead, I'll wear a little miniskirt and high heels." In the middle of my audition, [director]
Adrian Lyne
's phone rang and he picked it up. I turned to him and said, "You're not going to answer that phone call. I'm auditioning for you."
Margulies:
Good for you!
Sedgwick:
But today, I don't think I would ever do that!
January Jones:
That just reminded me of one of the worst moments in my entire life. It was an audition for
Coyote Ugly
, my second audition ever. I'd done the reading for the acting part and then
Jerry Bruckheimer
wanted me to come in and dance … on top of the table.
Margulies:
You mean just regular dance?
Jones:
Yes. They said, "You're going to dance to Prince's 'Kiss.' You're going to pole dance, but there is no pole." (
Laughter.
) And I just turned beet red. It was awful, and he said something like, "Honey, you did a great reading, but you've got no rhythm." (
Laughter.
) I called my agent and said, "I don't want to do this anymore."
THR: Have you seen Bruckheimer since then and recounted this story?Jones:
Oh, he has no recollection of it.
Sedgwick:
Of course not. He's said that to so many girls.
Mireille Enos:
Is it wrong to admit that having to kiss
Brad Pitt
was very, very terrifying? It was on
World War Z
, which I shot last summer and it was the second day of shooting.
Rossum:
I feel like that would be the best day. (
Laughter.
)
Enos:
But it's scary, it's Brad! He's totally great, by the way. I mean, it was fine, but the anticipation was terrible.
THR: Getting back to forgetting your lines, how do you prepare for scenes now that's different from when you started acting?Danes:
When I started
Homeland
, it had been God knows how long since I'd last done an episodic show. I was 14, 15 when I did
My So-Called Life
. And
Homeland
is just so dense. The volume of material that you have to commit to memory is overwhelming. So I did develop a strategy, and I realized I just had to become familiar and intimate with the script as soon as it landed in my lap.
Rossum:
You're shooting 11 pages a day.
Danes:
Yeah, and there's a lot of CIA speak I had to become fluent in. That took a while.
Jones:
When
Mad Men
started, my character had a bunch of monologues because she was in therapy, but the therapist never spoke. I had never done television before, and we get the script a day before we shoot. I had no exercise to try to help me with that. So I recorded myself saying stuff and then listened to it while I slept, hoping that it would stick like a bad song. And it worked!
Sedgwick:
I've had so much dialogue and it's dense! I also had somebody helping me every single day. There wasn't a minute that I didn't have the script or the tape recorder in my hand.
Danes:
After a while, it got really fun. I would read lines with my husband [actor Hugh Dancy] on the train -- we have a country house, and we'd take the Amtrak back to the city -- and he was like, "How did you do that?" I was so pleased with myself. I had never felt that formidable.
Margulies:
I have an aid for all of you. It's called Rehearsal 2, and it's on the iPad. You highlight your lines with your fingers, or black out your lines to see the other person's lines. You can also record their lines and leave space for yours.
Enos:
That's awesome.
Margulies:
Unlike these lovely ladies, I shoot 23 episodes a year, and it's all legal dialogue. It's so inhuman what they want you to do. Rita Wilson, who was a guest star on our show, saw me just … I was sweating bullets all the time. She's like, "Honey, Rehearsal 2." (
Laughter.
)
And it's changed my life!
Sedgwick:
You need someone to help you!
Margulies:
Well, I do, but I'll learn lines at 11 o'clock at night and then I show up at 7 in the morning and they've changed again.
Rossum:
What's scary about my show is that our showrunner, John Wells, doesn't believe in sides [the specific pages from the script in which an actor's character appears].
Danes:
Why?
Rossum:
Because it's like hazing for the actors.
Margulies:
We ruined it for her on [Wells']
ER
. (
Laughter.
)
Rossum:
Thanks for that.
Margulies:
I'm sorry!
Rossum:
There are no scripts allowed on set. If you don't know every single line of dialogue, you'd better not walk onto that soundstage.
Sedgwick:
How did you do that on
ER
?
Margulies:
We didn't, we had sides. I think not having them is a horrible thing to do to an actor. Things change in the moment.
Rossum:
There's so much choreography on my show -- the kitchen, the pots and the pans, the kids and this and that. So not having scripts actually helps. But the first day I walked on set and there were no sides, it was like, "Ha-ha. I hope you're ready!"
THR: Mireille, what's your process on The Killing?Enos:
Just shove it in and show up. When I started season one, my daughter was seven weeks old. I was nursing and had her in the trailer with me all the time. I've always been overly studious, but there's no time, there's no energy, you just do what you can do. People have asked me over and over, "How is working different now that you're a mom?" I don't know how to answer the question because the things were so inextricable. Four in the morning, breastfeeding with a script! Luckily, my character, Sarah, doesn't talk that much. (
Laughter.
)
THR: On that topic, what are the biggest personal sacrifices you've made for your career?Sedgwick:
That's such a very personal and difficult answer.
Danes:
Being away from home, being away from my friends. I'm so lucky, I live in the same neighborhood in New York in which I was raised, and I'm so spoiled in that respect.
Margulies:
Two blocks from me!
Danes:
Yeah. I'm just always missing somebody. But the joy of this job too is that it slings us around and we form attachments to these people who we wouldn't normally get to meet.
Enos:
We're so lucky. But you can never plan your life. My sister will say, "OK, so we're all getting together. Will you be there?" And I'll say, "Ask me two days before." You just never know.
Margulies:
I started
The Good Wife
when my son, Kiernan, was 13 months old, so it was easy to cart him around. But now he's 4, so try and be a good parent and also be good at your job; it's constant anxiety.
Sedgwick:
You miss stuff. There's no way around it, you just do. And that doesn't feel good.
Margulies:
But also don't you think it's awful that, "Well, you never know when this job's going to end and then when am I going to work again, so I may as well enjoy it?"
Enos:
When I'm having a hard day on the set and want to be with my daughter, people say, "It's so much harder on us than on them." I'm like, "You know, I don't know if that's true."
Jones:
I started this season of
Mad Men
eight months pregnant, and I finished it with a 5-month-old. It was bizarre. And I was in seven hours of prosthetics every morning, trying to rip off a fake chest piece so I could breastfeed.
THR: Yes, let's talk about that now. (Laughter.)Jones:
Oh, my gosh.
THR: What was the conversation like when Matt Weiner said, "OK, this is my idea: We put Betty in a fat suit"? Jones:
I loved it. I didn't want to try to hide it, I thought it would become comical and weird. And I also didn't want to have the character become pregnant because it just wouldn't make sense. It was definitely
difficult, but I love what he did with the character's story.
Margulies:
It was awesome. So brave and great.
THR: Did you see the fat-suit episode before it aired?Jones:
I didn't. I saw it on the air, paused it and went screaming into the other room.(
Laughter.
) I got used to it.
THR: Speaking of body image, Emmy, you've done quite a bit of nudity on your show. How did you decide that it was OK?
Rossum: I thought it suited the character. This is a very low-income family, they have very thin walls, they don't have money for entertainment, and this girl likes to have sex. For me to glamify her would be not realistic. I have a lot of control over what I want to show, when I want to show it and when I don't want to show it.
THR: Are you in a constant negotiation with John Wells about this stuff?
Rossum: Not at all. But originally, when they made the contract it was like, "You will show partial side boob, you will show two cheeks …"
Margulies: Those contracts are always so funny.
Rossum: When I got on set -- I'd never done nudity before -- I was like, "Oh, everyone here is human." Some days you feel like, "Oh, God. I wish we were shooting this last week, I felt so skinny." So you get comfortable, and your crew is your family. At this point, the camera guy is like, "Oh, God, not again."
Margulies: Believe me, they're not thinking that. (Laughter.)
Sedgwick: I've been naked in some movies. I mean, it's awful. Come on! But like Emmy said, I think that if it's right for the character and the moment, it feels more right than not doing it.
Danes: I don't love stripping down, but I also don't love the idea of being kind of coy or prudish for the sake of it.
THR: On another topic, what's the strangest or most interesting fan interaction you've ever had?Enos:
Last season, there was an episode where my son goes missing, and it was the most cracked-open Sarah has been. A couple of days after that episode aired, I was in my grocery store and an ex-hippie grandma walked over and gave me a hug.
Margulies:
People also forget that you're playing a part. They'll be like, "Oh, my God, so when Alicia went and told Peter that," they think they're telling you something about your character. "I really think you should stay with Peter; he's really good for the kids." You know, they're not my kids. (
Laughter.
) That's not my life!
Danes:
I haven't had many odd encounters with fans, but I saw a psychic recently in New York. When she was starting to read me, it became clear that she was reading my character. She said, "I have this problem all
the time. Soap actors are the worst." (Laughter.)
Rossum:
When we shoot in Chicago, there are women who come up to me like, "You take such good care of those kids, and you keep doing what you're doing."
I'm like, "Thank you." And then there are some little boys who probably shouldn't be watching Showtime at night who are like, "Fiona!!!"
(
Laughter.
)
THR: Who's been the most helpful or most formative in helping you make decisions about your career?Sedgwick:
For me, it's my husband [actor
Kevin Bacon
]. He was the one who supported my doing
The Closer
. It was a huge commitment and life-changing thing for both of us. We always read each other's scripts; he often follows my advice, and sometimes I'm wrong, but he's not. (
Laughter.
) And I'm so grateful we have that, I really am. I trust my agents to a certain extent, but that can be a little tricky. You need to have your own instincts.
Danes:
I met my manager, Michael Aglion, when I was 14 and did a short film and he was the producer. In college, I would call him before I wrote a paper to just brainstorm, and I realized that there are very few people I could collaborate this freely with. I asked, "Do you want to be my manager?" and ever since then we've had a very unorthodox style of working together. We're about to start filming the next season of
Homeland
-- a lot of it takes place in Lebanon -- so he put together a little syllabus for me and a tutorial on the Middle East. I'm really, really indebted to him for that.
Margulies:
I think it would be my dad. He loves theater and saw me at Yale Rep or in Florida doing regional theater. His line was always, "Don't do crap." I've had to pay the mortgage a couple of times with some crap, but it was always fun, kitschy crap, and those were the movies I begged him not to see.
Enos:
For me, the seed of all of it was planted by my mom, who wanted desperately to be a ballerina but was not allowed to dance. She swore whatever her kids wanted to do, she would bend over backward, up all night with me working monologues. This season, she came out to stay with the baby when my husband was going to be away. She'd send me update e-mails throughout the day, "These are the games we're playing!" And at the bottom she would say, "And, of course, you are doing a beautiful job."
Rossum:
Family is really important for that. To know that no matter whether this movie or this TV show sucks, or you blow this character or whatever, [your family knows] that you're giving 150 percent and doing your absolute best to make it great. Knowing that is a really good feeling.
Jones:
My family has always said, "Just in case, you can always come back and live at home." (
Laughter.
) It was very sweet, but it's almost like a threat. I will make this work! But they are very supportive and always 100 percent behind me, no matter what it is. Even if it has been a crap piece of work, they will find …
Margulies:
They'll find the beauty.
Jones:
Yes, the Pollyanna in them is amazing. "You know, the sets were great! You can't dull your shining light!" But I'm very instinctual about my process and about when I first read something and how I feel. If I get excited or nervous, it's usually a good sign, and then if I need a second opinion, I usually go to my sister. She has the same thought process as I do, that's why I like it.
Danes:
I was going to say my husband, too. He's a big, big influence. A good litmus test.
Margulies:
In what we do with episodic work, it's a nonstop train. I mean, there are days when, I was saying this to Kyra before, I had worked until midnight and then I had to go and shoot something else at five in the morning. I looked at my husband and I was like, "This is why Judy Garland was on pills." I can't keep this up. I need a pill!
Danes:
Green tea is not going to do it. (
Laughter.
)
Margulies:
There's only so much green tea I can drink. And you want to be kind and generous to people and be a good example, but you're also performing. They want you to look a certain way but expect you to work 16 hours a day. You start to unravel. You need that voice saying, "Baby, you're going to do it. You're OK." I always say to actors who ask me for advice, "Pick the right partner." No matter how hard my day is, I can't wait to get home and I know I'll be safe. You need the right person to hold your hand through it.
Enos:
I think that's the key to doing your best work -- keeping it all in perspective.
THR: What's the biggest dispute you've had on your show?Margulies:
As much as I'd like to pretend it's an ensemble, it's not. It's
The Good Wife,
and if the good wife goes down, there's no show! (
Laughter.
) My problem is, I'm not a squeaky wheel. I'm a worker; I can wait tables. So I have this idea that I'm one of the crew. But I have to be there two hours before the crew gets there and then work two hours when everyone goes home.
Sedgwick:
And be in front of the camera and look good.
Margulies:
Yes. So my biggest challenge has been to say, "Guys, guess what? I can't be in the background of so-and-so's scene." That would give me two hours with my kid. Or, how about an hour to sleep, go to the gym. Or learn a line or two. I have to prepare and have a life. Sitting in a court scene for 14 hours without a line … is craziness. So they're going to work on that.
THR: Have your Good Wife showrunners, Robert and Michelle King, been receptive?Margulies:
They're incredibly receptive. At one point this year, I was in all these court scenes and I hadn't gotten the next script. I looked at the schedule and I was in every single scene. It was 11 o'clock at night and I just e-mailed everyone and I said, "How about we call an insurance day because … this is inhuman." And then Robert was like, "We're going to write you out of this scene and that."
Danes:
It is hugely about communication. I think they just don't know.
Sedgwick:
And if you keep doing it, then they start thinking, "Oh, you can do it, and it's easy."
Enos:
That's right.
Danes:
But you have to recognize what a valuable challenge is. You're indulging your neurosis about being a "good girl" or something.
Margulies:
I think that's exactly it. And I hate to say it turns into a [gender] issue, but being a female …
Sedgwick:
Do it! I'm right there with you, girl.
Margulies:
Do you know what I mean though? Being female and asking for what you need.
Danes:
We are very accommodating, typically.
Margulies:
Because we don't want to be thought of as bitches or as incapable. "No I can do this! I can be a mother!" Then you show up and you start to …
Sedgwick:
Unravel.
Danes:
And they're not doing it to punish you, they're doing it out of ignorance. You need to make a case. "If you give me this extra time, I will perform that much better when you really need me."
Margulies:
I think television writers have the hardest job in the business.
THR: Each season, writers give certain actors more or less screen time. Do you make suggestions to them on how to use you?Jones:
We don't ask Matt for anything. He's extremely good at what he does, and it would be foolish of me to suggest anything. This season, I was lucky to be in four episodes because I was happy that he wrote a storyline for my character where I didn't need to be there every day. I was struggling as a single mom with a new baby; I didn't know what I was doing. He likes to give everyone sort of an arc, and you might not be there. He also likes to mess with the audience a bit. There's only been one time where I've ever questioned anything he's ever done.
THR: When was that?Jones:
Betty, at the end of season two, goes to a bar and winds up sleeping with a random guy. I didn't disagree with it; I just wanted to understand the motivation. Is it revenge? And he explained to me that I needed to stop thinking. Betty is a sexual person -- she gets drunk and she gets laid. That's it. When it was explained that way, I was like, "OK." That's one of the beautiful things about
Mad Men
; we're not given any time to think.
THR: Kyra, The Closer is wrapping up this summer. What are you most looking forward to in this next phase of your career?Sedgwick:
I really want to do more films. I would like to do other characters for a shorter amount of time. But the TV experience was amazing, and it afforded me the experience of delving into a character and growing with her. There's no other venue that you can experience that as an actor. It's deep and cathartic. But I would like to do shorter runs and do a play if the right one came along.
Danes:
There are so many different ways to get naked! (
Laughter.
)
___________________________________________________
HBO Teams With Jeff Nathanson And Gavin Polone For Professional Basketball Dramedy
Producer Gavin Polone (Curb Your Enthusiasm) and feature writer Jeff Nathanson (Catch Me If You Can) have sold an original one-hour dramedy pitch to HBO. The untitled project, to be written and directed by Nathanson,

is described as an unflinching behind-the-scenes look at a professional basketball team — and the money, sex, power and temptation that consumes the wild lives of millionaire players and billionaire owners.

Nathanson and Polone are executive producing. Polone executive produces and directs ABC Family's new series Jane By Design and produces upcoming feature Premium Rush. Nathanson's feature writing credits also include the Rush Hour franchise and Tower Heist. He is currently working on 39 Clues for DreamWorks. Polone and Nathanson are with UTA and Ziffren.
* My interest will be solely on casting of cheerleaders aka dancing groupies. All the sex and nudity will revolve around them.
___________________________________________________
Zhang Ziyi

responds to reports on paid sex with Bo Xilai
In an update to the latest scandal to hit Chinese actress Zhang Ziyi, the 33-year-old responded cryptically in a microblog message to allegations that she had been paid to have sex with disgraced former top official, Bo Xilai.
The actress, who is filming in Guangzhou, posted a comment on her microblog that described the "fraudulent" rain on the film set, along with a photo of a colleague on a ladder sprinkling "rain" – actually water from a hose – on the actors.
She wrote in Chinese that while it was a challenge to "defraud heaven", it was nothing compared to thinking there is rain after "hearing the wind", as that requires only one's imagination, reported my paper.
Zhang is reportedly under investigation by the Chinese government and barred from leaving the country.
Hong Kong's Apple daily and other Chinese media reported that the pair was first introduced by Bo's associate, Xu Ming, 41, who is the founder and chairman of Dalian Shide Group.
Sources say Xu confessed to paying Zhang 6 million yuan (S$1.2 million) in 2007, to have sex with her for the first time.
He later negotiated a deal for Bo to have sex with Zhang, for 10 million yuan (S$2 million).
Reports say the 33-year-old actress slept with Bo at least 10 times between 2007 and 2011 in Beijing.
The Chinese media also estimated that Zhang's sexual transactions with various rich and powerful figures have netted her 700 million yuan over the last 10 years.
This includes 180 million yuan in cash from Xu.
Her wealth from prostituting herself was not taxed, due to intervention from Xu and other government officials.
Xu reportedly pimped the Chinese actress out to two other high-level officials as well.
Media news outlets speculate that investigations into these allegations could explain why Zhang was absent from the recently concluded Cannes film festival.
Her film, Dangerous Liaisons, premiered at the festival, which her co-star, Hong Kong actress Cecilia Cheung, attended.
Zhang claimed she was busy shooting the film, "The Grandmasters", and was unable to attend the festival.
According to Hong Kong and Taiwanese media reports, the actress has remained uncontactable for comment on the allegations.
Zhang was previously embroiled in other scandals.
In 2010, she was accused of exaggerating the funds raised for the Sichuan earthquake. Instead of the US$1million (S$1.34million) announced in 2008, the star only managed to raise US$400,000.
In 2009, Zhang was accused of cheating a married businessman of S$41.2 million, with whom she was alleged to be sexually involved with, while still engaged to Israeli billionaire Vivi Nevo.
Nevo and Zhang reportedly split up in 2010.
___________________________________________________
What Exactly is '
Fifty Shades of Grey

' (and What Can You Expect From the Movie)?

Lucky for you, I read this thing so you don't have to.

'50 Shades of Grey,' for the blissfully uninitiated, is a book trilogy written by E.L. James (no relation to Fudge), a woman who loved 'Twilight' but was annoyed that there wasn't enough sex in it. (Seriously.) So she wrote some fan-fiction and it became "internet popular."

Fan-fiction is the written word equivalent of taking two naked dolls and mashing them together to make what you think sex looks like when you're 10 years old. And it's written at that level.

'50 Shades of Grey' tells the story of Anastasia Steele (get it?) and Christian Grey (DO YOU GET IT?). His name is Christian because Edward was an obvious 'Twilight' reference, and E.L. James obviously watched 'Secretary' while doing her "research." Anastasia is just like Bella Swan — a clumsy lip-biter (modern day pearl-clutcher) whose catchphrase is "Jeez" because she's really Woody Allen. And she's just as neurotic, if not worse. She's a senior in college with plans to work for a publishing house, but she doesn't own a computer or a smart phone and doesn't know how to use them because this is

fiction

.

She falls in love with Christian, a guy who's really into BDSM because he has mommy issues and anyone with kinks we don't understand clearly has a dark history filled with abuse. To write this book, E.L. James Googled the following:
Sigmund Freud
Wikipedia: BDSM
Woody Allen phrases YouTube
Download 'Secretary' movie free online
What does a whip look like?
Thesaurus.com
Pizza delivery
What's an orgasm?
Synonyms for vagina
Christian is so mysterious and emotionally distant. He doesn't like to be touched, and he's never had a real relationship. Obviously Anastasia is special and the only person on earth who can get him to change. The book takes place over the course of a month, and by week two she's in love with him because she was a virgin before they had sex, and it's fun to perpetuate negative stereotypes about people who wait to lose their virginity.
The book has been called "mommy porn," a label that denotes that grown women can't enjoy pornography unless it's poorly written garbage re-purposed as more poorly written garbage. But also it makes us think our mom likes fan-fic, and I respect my mom too much to believe this.
Throughout the book, Anastasia is slowly exposed to Christian's "dark" world and his "Red Room of Pain," which is just a room with a bunch of sex toys in it, but apparently we have to get all silly about it. I mean, we don't call the kitchen the "White Room of Yummy" or the living room the "TV Room of Couching." Anastasia is a cipher for purity, though, which means she's a 14 year old girl in a 21 year old woman's body and for a good hour after I started reading it I wondered when she'd get her first period, and then I worried that we'd get 20 pages on how much it freaked her out.
And everything freaks Anastasia out. The idea that when Christian was a teenager one of his adopted mother's friends introduced him to the BDSM lifestyle makes her jealous, a concern she hides under the guise of being morally invested in the well-being of the teenage version of her suitor that she can't protect because she can't use computers, which means she'll never figure out time travel. Christian's money and his desire to buy her things freaks her out. Her hair being weird freaks her out. Technology. Cars. Her roommate. Her friend Jose.
Speaking of Jose, he's named that because Jacob in 'Twilight' is very tan, and in whatever land E.L. James lives in (Google says she lives in West London and is half-Chilean, half-Scottish, and Google is totally reliable because it's what James used to do her "research," so it's good enough for me) people with tan skin are obviously Hispanic. She couldn't even watch 'Twilight' correctly. I've only hate-watched those movies and even I know Jacob is Native American because he cries every time someone litters, and that whole movie series is trash.
Where the book goes from being harmless garbage that even hobos wouldn't burn to ward off pneumonia to being outright offensive is on page 286. After Edward spanks Anastasia for the first time (and her inner thought process makes us aware that she enjoys it), she tells him that she'd prefer he not hit her again because she did
not
like it. And still, she allows him to convince her to participate in similar activities, and she goes along with it because she wants to make him happy. This book treads some clearly defined non-consensual territory that presents an unhealthy view of a sexual relationship: If you don't like it, ladies, suck it up. If you want to keep your man, you better do what he wants. Do they get the Lifetime Movie Network in West London?
Never mind that the book treats the BDSM lifestyle as if it's some seedy, scary behavior that only crazy people engage in, which is flat-out disrespectful, but I guess they don't teach understanding at Wikipedia University. You might question my harsh judgment of Anastasia and her sensibility, so I've come prepared with more evidence. If the court would be so kind, Exhibit A:
He's in my bed… I don't quite understand why. Maybe I should weep more often in front of him.
This is a girl who is learning some terrible lessons about relationships. She cries and he shows up at her apartment to comfort her, so she decides she should cry more often to get what she wants. The book doesn't tell us that Ana has ever watched a movie, but if she did, I bet she'd be really into Katherine Heigl. I know it's fiction, but we live in a culture with women's magazines that cultivate these neurotic women who over-analyze every non-incident in a relationship –and subsequently provide articles on taking relationships too seriously and how many times it's okay to text/e-mail a guy before you look insane. Anastasia is Cosmopolitan's target reader.
It's a culture that, again, both nurtures this behavior in women to sell more magazines and self-help books and make-up, and then demonizes us for the same in an effort to box us into these little claustrophobic crates of propriety. And then when we feel justifiably crazy, everyone offers us Midol. Hold onto your cats, ladies, it's going to be a lonely spiral down to your deathbed. But don't worry, if you turn the page, here's an ad for ice cream just across from 10 tips on how to firm your abs. Lady magazines are like choose your own adventure books for people who can't learn from experience and treat 'Bridget Jones' Diary' like it's the friggin' 'Da Vinci Code.'
And so it's no surprise that '50 Shades of Grey' has become so wildly popular with women of all ages because we've been
made
to feel repressed and believe that porn is just this primitive, icky thing guys watch. If porn is a cave-drawing and '50 Shades' is Monet, I think we need to invent fire already so we can burn this thing down. Who do you think has more dignity? A woman in a porn film or Anastasia in '50 Shades of Grey'? Trick question. The answer is Aunt Jemima. A bottle of vaguely racist maple syrup has more dignity than you if you took more than a second to realize that pornography is more thoughtful and respectful of women than this "novel."
'50 Shades' also has the possibility of creating a frightening level of expectation within a relationship. A woman reads this and she thinks she can recreate it with her partner, and when it doesn't give her the same tingling sensation as reading the book, she's disappointed. Why didn't her boyfriend/husband do things the same way as Christian? Why doesn't his butt look as amazing in sweatpants? Why doesn't he give her whatever she wants when she cries? When he wouldn't let her hold the TV remote, why wasn't he responsive when she accused him of having an abusive childhood? Why doesn't he buy her an Audi and a MacBook and hire a maid to wash her underwear while she sleeps? Life is so unfair in the first world.
So what can you expect from the movie version? All of that, and: Helicopters, conversations about Darfur, lots of arguments over when and how much Ana should eat (more like Ana-rexia, am I right?! Up top!), emoticons, and wine. Anastasia is a wino. I discovered it's easier to read the book if you read Ana's parts as an alcoholic Woody Allen. Perfecting that impression in my brain is my biggest accomplishment in life.
* The casting for role of Anastasia is reportedly on-going. The author is very much involved. Here is a (fake) screencap of Kristine Stewart if she accepts the part (pic courtesy of Spyral

)
In all seriousness I don't think Kristine is a front-runner. She needs major boobs uplift to play the role and full-frontal is a requirement. According to some news outlet, Ashley Benson is gunning for the lead as well.
Ashley Benson and Shay Mitchel
___________________________________________________
Lay the Favourite

Official UK Trailer #1 (2012)
One would think that with as much as
LAY THE FAVORITE
has going for it, that it would be good. Apparently amongst the movie critics it's getting panned for mediocrity (Bumbray
gave it a 3
). Regardless, let's save the judgment for our own personal viewing.
The first trailer for the film has made its way online this evening. The HIGH FIDELITY team of Stephen Frears and D.V. DeVincentis decided to get back together to attempt to make another awesome movie baby. This one is an adaptation of Beth Raymer's memoir. Bruce Willis, Rebecca Hall, Joshua Jackson, Catherine Zeta-Jones and Vince Vaughn all star in this one. It seems okay.
So what's this '50 Shades of Grey' thing you keep seeing everywhere? Women all around you are reading it — ladies on the bus, that khaki-pantsed woman clutching her pearls in the coffee shop, your mom. And now they're making it into a movie.
* The crappy movie will always be remembered for Laura Prepon first nude scene. According to Mr.Skin :
"Laura and Love and Other Drugs (2010) co-star Jo Newman, who both bare boobage sunbathing topless at the eight-minute mark."
It's not a brief flash. Pretty lengthy scene. Kudos to British director Frears for focusing the cam on the tits in a sweet wankable segment for all lovers of boobholics.

It's about the right time for 31-years old Laura. Big boobs sags quickly after thirty and she wants her fans to see them before she goes for expected uplift.
I heard the worst buzz about this movie so I was expecting this year's I Melt With You, but Lay the Favorite is not bad at all. Rebecca Hall plays a ditzy stripper with an airhead voice and Bruce Willis plays a schlubby gambler who shows her the ropes in Vegas. The characters are charming and delightful. It's not revolutionary – a girl coming into her own and a conflicted mentor – but the characters feel a little soulful. People fight and make up and regret getting angry. That's a pretty evolved point of view for a mostly superficial story. It's not laugh out loud but it's worth it for Hall and Willis's performances. Hall looks amazing in boots and shorts, ass skirts and even sweaty in a sports bra. You see Laura Prepon's boobies for no reason at all and they are lovely (Hall does the Hollywood not quite naked stripper, but we'll forgive her). It becomes a convoluted scheme at the end and Hall ends up summarizing the film's theme, so it's sloppy but totally watchable.
I'm mystified why Miss Prepon chose to show her boobs in a bit part. She should gone full gonzo nude starring in a movie playing the lead character. That's the way to push for new career direction now she is her 30's.
___________________________________________________


Blake Lively Dishes on the End Of Gossip Girl — and Her Raunchy New Movie
We adore

Blake Lively

thanks to her tenure on The CW's

Gossip Girl

, but girlfriend is onto bigger and better things!

Blake plays Ophelia in Oliver Stone's

Savages

, a California beach bum with two lovers who gets kidnapped during a Mexican drug deal gone wrong. Sounds like a far cry from The Upper East Side!

Apparently, the flick is chock full of sex, violence and drugs, which Oliver says was tough for Blake. "I can't say it was an easy project, where we all went to the same island and stayed there until we got to know each other," he tells

Bullett

. "But at the end of the day, Blake got to know everyone when she was doing the sex scenes, which required her full attention."

Lively, who surprised everyone in Ben Affleck's 2010 heist film, The Town, with her transformative portrayal of Krista, a hardened single mother from the Charlestown section of Boston, acknowledges that Savages won't sit well with some audiences. "I think it's really hard for people to digest that these privileged kids are in a three-way relationship," she says. "Your heroes are all sleeping with each other, but they're also in love. It's very easy to dislike them, so when my character gets kidnapped, it's like, 'Well, good riddance!' My greatest challenge was to make her life worthy of saving, to find the heart in this story." To do so, she carefully examined the world into which Ophelia, whom Lively describes as a "Penny Lane–type free spirit," was born. "I started thinking about the state of young people these days," she says. "In my character's situation, her mom is off with nine different husbands and her dad left her when she was a kid. She has nobody to learn from, so she's making her own mistakes. Dad takes a hike and now she's hiking up her dress for two guys. You don't think there's a parallel there? These kids are very much the product of this cynical generation."
Sex scenes? Do tell. "To play a blonde California girl who gets with two men was scary," Blake admits. "If it looks like me and talks like me, how do I turn it into something different? It would have been easier if I'd been thrown into the movie with a Scottish accent and purple hair."
During one scene, Benicio del Toro's character, Lado, rapes Ophelia, which Blake says was "really awful and traumatic. I can't imagine having to do that scene with somebody who I didn't feel comfortable and safe with."
For his part, del Toro says, "Without Blake, it would have been impossible to survive Oliver Stone. Even though the scenes between us are mean and violent, we were the first ones to laugh about what we were doing."
Another scene called for del Toro to blow smoke in Lively's face, and for her to retaliate by spitting on his. Stone shot multiple takes to make sure he perfectly captured her rage in the moment. "I think she really enjoyed it," del Toro says. When she hears this, Lively laughs. "I think he liked it, too."
Wow, it sounds like Blake's more than ready to take on new and challenging roles — especially now that our favorite soap is winding down. "
Gossip Girl
was so great, but what's the next challenge in life?" Blake asks. "Because, you know, 6 years is a long time. And as an actor who plays a caricature of myself on the show, I don't think I'd say, 'Watch
Gossip Girl
for my best quality of work.' But I am very lucky to have had that experience."
___________________________________________________
Wayne Coyne Tweets Naked Erykah Badu Pics (NSFW)
The Flaming Lips
nucleus
Wayne Coyne
has long had a thing for nudity, whether evidenced through various tweeted nude pics of his wife or his penchant for shooting music videos in the buff. It's not common that he recruits other musicians for the au naturale experience, however, but that all changed when he and
Erykah Badu
joined forces last week to film the video for their Heady Fwends cover of
The First Time Ever I Saw Your Face
, a track made famous by Roberta Flack.
In a series of Coyne tweets, Badu is in various stages of bloody, glitter-covered nakedness. There's little left to the imagination in the world of Miss Jackson, and after her
Window Seat
video from 2010 we've seen the beauty in all her glory. But through the lens of Mr. Coyne, everything takes on a new relevance…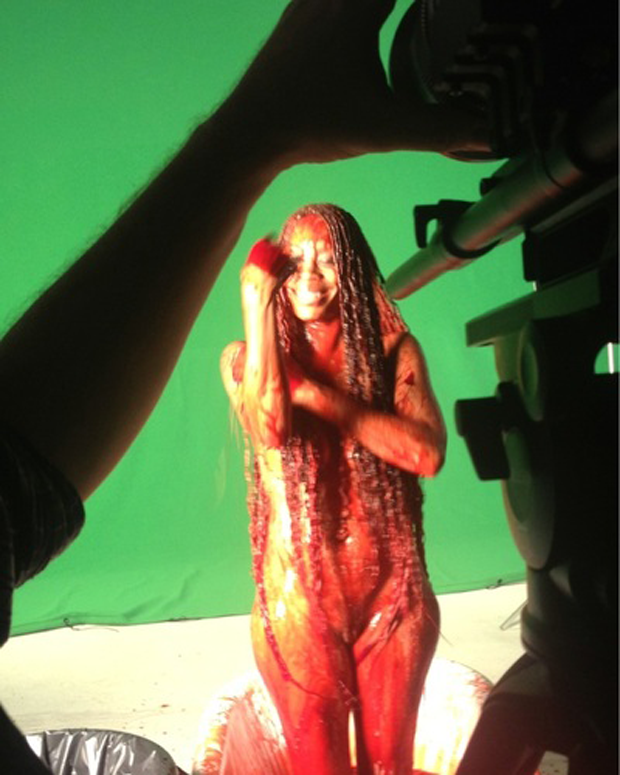 Update and Correction

:

This week, Flaming Lips lead singer Wayne Coyne tweeted pictures of Erykah Badu's younger sister draped in the placenta of the most righteous earth-mother-three-twirls-in-a-circle on the music video set to their version of "The First Time Ever I Saw Your Face." Prepare to do a double take as Lil' Sister Badu (who bears a striking resemblance to the "Window Seat" singer) loses her top and inhibitions in a series of NSFW pictures.
Erykah Badu indicates to news that she is not the subject of leaked pictures 2012 online this week. "Those ... photos posted by Wayne (flaming lips) are of the beautiful Nayrok my lil sister and bestee." She added "We do look alike. Video looks cosmic." Wayne Coyne replied "And the moon and the stars were the gifts you gave..to the dark and empty skies." Erykah added "it looks beautiful. Nayrok ( lil sis) looks amazing . U are a Tru visionary .. My fav is the glitter." (LA Late)
Grammy-winning singer Erykah Badu's sister Nayrok appears to be following in her footsteps as seen in a new steamy Flaming Lips music video where she combines nudity with art.
___________________________________________________
Bonkers! Saucy pair caught on camera having sex in office in front of stunned onlookers across the street
The randy couple failed to close the blinds as they enjoyed an after-hours romp in a Nottingham office
Cheeky: The man's bum can be seen in the window
It didn't take the recent heatwave to send temperatures soaring in this office as this mystery couple were spotted brazenly bonking in the window.
The saucy pair were apparently caught on camera enjoying an after-hours romp in Nottingham.
Things got ht for the lovers as temperatures soared in their office last Friday evening.
Unaware: The lovers embrace in front of a stunned audience
A stunned onlooker filmed the steamy scene from his flat window in the city centre.
He wasn't the only one as he said his whole building was watching the couple's x-rated encounter.
He said: "She was really good looking. She walked into the office and started stripping off. Then she started ripping his clothes off and performed a sex act on him.
"They then started having full-blown sex over his chair and then his desk. It lasted about twenty minutes.
"They didn't care that everyone in my building was staring at them."
The video shows the couple going at it in an office with the window blinds open. The man's suit can be seen hanging on the chair.
At one point the man looks out the window but doesn't seem to care about the watching audience.
The woman is thought to be in her late 20s and has long dark hair.
The man is thought to be in his early 30s, had balding light brown hair and was wearing a suit.
However sceptical viewers have suggested the voyeuristic video may have been a sexy stunt, as the footage appears to have been filmed from two different angles.
___________________________________________________
Is Poonam Pandey's nude pic an extension of compulsive lying?
Poonam Pandey's stripping act has sparked yet another controversy. The controversial Diva, surprisingly is not making the headlines because of her stripping act but because of her pix that she tweeted in support of Bollywood superstar Shahrukh Khan's Indian Premier League (IPL)franchise Kolkata Knight Riders (KKR) is believed to be fake.

With a little research it can be found out that this photograph, done in the backdrop of an antique-looking window and house plants, was actually shot wearing a bikini with high-heeled black shoes and a blackish-brown bead-necklace and wristband. But in its new avatar, Poonam is seen in the buff, giving rise to speculations about the new picture having been 'photoshopped' to generate fake hype.

"Photographs speak for themselves. The old and new pictures are definitely from the same shoot and done at the same place," analyses Bollywood PR guru Dale Bhagwagar.

"But let us also give the benefit of doubt to Ms Pandey, before pouncing on her. For all you know, she might just have decided to do away with her costume for a shot after doing the bikini pictures," comments the crisis management expert.

And though the publicist speaks somewhat in her favour, Poonam has already been termed a compulsive liar by many. Indeed, this Kingfisher Calendar model has made a lot of tall claims in the past. Poonam became an instant hit when she grabbed the attention of the whole country, by claiming to go nude to celebrate Team India's World Cup win.

But to the dismay of her fans mainly on Twitter, she didn't! Instead, she put out a whole lot of bikini pictures, on the lines of prototype Sherlyn Chopra. Apparently, Poonam also spread news about her entering Bigg Boss 5, claiming to have been offered a staggering 2 crores for it. That too, turned out to be false.

Later she claimed she has rejected around 30 movie offers only to later clarify that she signed a film by Amit Saxena who ealier directed Bipasha basu-John Abraham starrer Jism. But the director denied her claims saying," I really want her (Poonam) to stop spreading false stories about me. Nothing has been finalized yet and I hope she stops doing this."
___________________________________________________
You have read this article Blake Lively / Claire Danes / Emmy Rossum / Fifty Shades of Grey / Poonam Pandey / Zhang Ziyi with the title stars, sex and nudity buzz : 05/30/2012. You can bookmark this page URL http://renelyons.blogspot.com/2012/05/stars-sex-and-nudity-buzz-05302012.html. Thanks!