Katharine Isabelle : Maxim photoshoot (2005)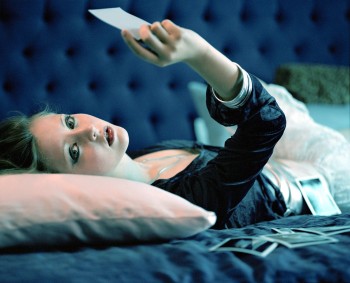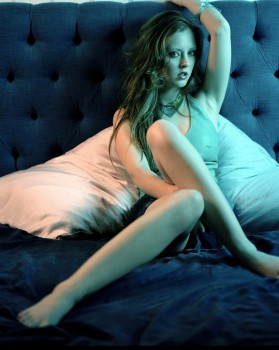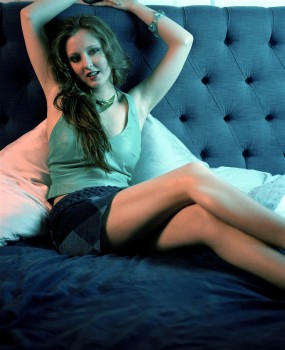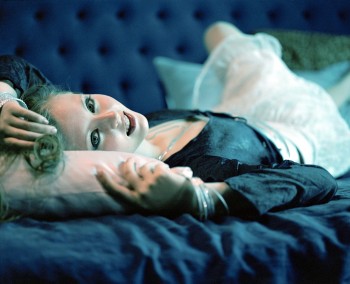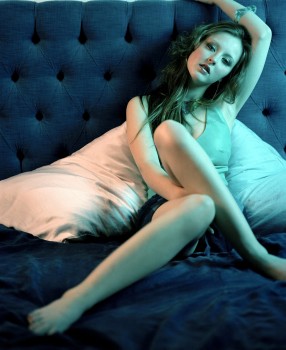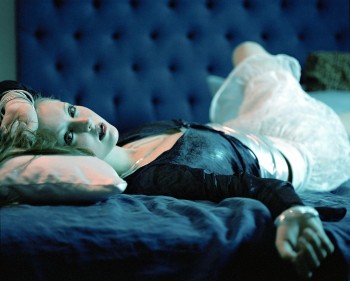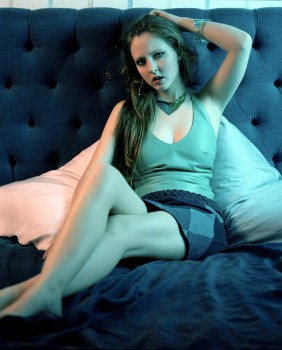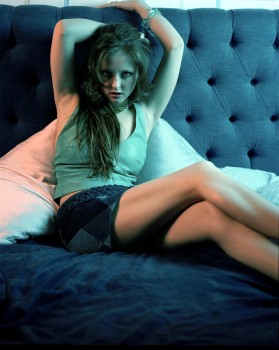 Katharine Isabelle
star was on the rise until she blew her top on the set of
Freddy vs. Jason
. The 25-million dollar budget of the film was the highest in Friday the 13th series and Katherine supposed to be the marque nudity of the movie playing the role of Gibb. The problem was nobody told her the precise details involved in the nude scenes. The original Gibb was another Canadian
Lauren Lee Smith
but the director Ronny Yu and writers felt the 22-years old Katharine – now a budding horror star thanks to her turn in
Ginger Snaps
– will be perfect for sex and nude scenes after realizing Katharine packs a killer bod beneath the frumpy clothes. In fact, the script underwent so many last minutes changes only half of the original plot remained in the final cut.
For Katharine it was a great opportunity for her to cement a place in the horror genre. The Vancouver native has no real ambition to be a mega-celebrity or the new Jamie Lee Curtis. Her career trajectory is pretty much narrow and confined to Canadian productions. She was not planning any big shift to Los Angeles preferring to be close to loved ones. But her agent - like any other agent - thought the busty babe have the potential to be a cult star with those pouty bitchy mannerism and pushed her to accept a part in
Freddy vs. Jason
.
Katharine was persuaded to take over the Gibb character when Lauren was booted out. Contrary to popular belief Katharine always knew the part requires nudity but 'done tastefully'. Somewhere along the way her agent forgets to mention what constitutes 'tasteful'. Katharine was actually prepared for bareback shot and shots above the shoulder during the shower scene. But Ronny was made to understand Katharine was okay with topless scene in the bed and breasts/ass for the shower segment.
Imagine Katharine reaction when she learned on the day of the shooting it will be a closed set and only required party will be in presence when (the original script) Trey and Gibb have sex and she walks naked from the bedroom to take a shower. The Canadian stunner completely lost her head and amid the profanity-laced outburst had to be calmed down by co-stars. Ronny, executive producer,
Mark Swift
tried to talk it out with Katharine. The final resort - using cash incentives as bait falls flat. Ronny backs down and re-shoot the whole segment and subsequent shower scene with a body double.
The lost in translation confrontation was no one's fault except perhaps the agent was too eager to elevate Katharine status in Hollywood. But the blame was put firmly on Katharine's doorstep. Despite the movie box-office success Katharine to her credit never really bothered again to work for big-budgeted productions and consigned herself to indie and small-scale Canadian efforts. The consequent "no nudity" clause in her contract will always be the forefront of any auditions.
Amazingly it didn't stop the subtle harassment to perform partial nudity or some form of it for poor Katharine particularly in indie flicks. That's when she chose to let herself go physically in order to dissuade the creeps in shape of filmmakers. Katharine doesn't need the glitz and glamour of being a recognizable actor. She is perfectly fine surviving on modest salary package and working regularly in domestic (Canadian) productions even if they are minor roles.
Her firm opposition to on-screen nudity and standing up for herself has earned grudging admiration from her fellow Canadian artists. Katharine is now sort of a benchmark for up-and-coming female actors that financial success shouldn't be the sole reason to be in the movies and your moral principles is far more important than artistic goals.
Is there any possibility of future nudity by Katharine? Nudity meter spikes high when you about to enter the big 3-0 or around the age bracket of 30 to 35. Many actresses with middling career but hot body will think this is my last chance to show the world what is hidden beneath the dress all these years. Before tits starts to droop. Before butt shows signs of flattening like a shapeless pancake. Before the inevitable visit to plastic surgeon beckons.
Katharine can next be seen in highly anticipated horror
American Mary
alongside gorgeous pothead
Julia Maxwell
and
Tristan Risk
. Katharine underwent strict diet regime to lose weight for the role and it shows in the previews. Baby girl is in fighting shape.
"From the creative team that brought you the indie-smash film Dead Hooker In A Trunk - American Mary is the story of a medical student named Mary (played by 31-years old Katharine) who is growing increasingly broke and disenchanted with medical school and the established doctors she once idolized. The allure of easy money sends a desperate Mary through the messy world of underground surgeries which leaves more marks on her than the so-called freakish clientele."
http://www.twistedtwinsproductions.net/americanmary.htm
http://www.kpbs.org/news/2011/feb/23/rants-and-raves-twisted-twins-productions/
You have read this article Katharine Isabelle with the title Katharine Isabelle : Maxim photoshoot (2005). You can bookmark this page URL http://renelyons.blogspot.com/2012/05/katharine-isabelle-maxim-photoshoot-2005.html. Thanks!