Move Over, Michelle Jenneke, The World Has A New Favorite Sexy Warmup Routine (Video)
If you don't yet have a favorite athlete at the 2012 Summer Olympics, you do now. Her name is Ivet Lalova, she's 28 years old, and she's a sprinter from Bulgaria.
Why is she your favorite athlete at these Olympics? Because she's incredibly talented and has worked hard her whole life to make it to the Olympics, of course.
Oh, and also because her pre-race warmup routine makes Michelle Janneke look like a nun.
Just have a look:
Meet Our Favorite Olympic Sprinter
- Watch More Funny Videos
This was Ivet Lalova warming up before a preliminary heat of the 60m sprint at the IAFF 2012 Indoor Track Championships in Istanbul back in March. She didn't end up winning a medal there, but she will be competing for Bulgaria in both the 100m and the 200m events at the 2012 Olympics in London.
Not bad at all, huh? Her official Olympic bio lists her occupation as "student," but it certainly appears as though she may have some interesting hobbies on the side.
In any case, if you want to set your DVRs accordingly, the women's 100m begins Friday and concludes Saturday, while the women's 200m starts next Monday and finishes next Wednesday.
___________________________________________________
Funniest names of the 2012 Olympics spotted so far…including Takeshita
Ya hey…one of the most widely circulated pics of the 2004 Olympics was that of South Korean pole vaulter, Kim Yoo Suk, and everyone still gets a kick when seeing his image accompanied by his name.
Well the 2012 London Olympics is currently underway and already some new contenders for funniest name have cropped up. Here's some of them.
Excellent.
Spunky.
I'm a dong? Or if you say it quickly then… 'I'm Don Juan"?
It's her destiny.
Double-sided dong.
Other athletes worthy of a mention are Victoria Poon, Jack Bauer, Peter Mankoc and a soccer player from Brazil called Hulk.
If you spot anymore that should be included then send them and I'll update the pics.
Good times.
___________________________________________________
http://www.vice.com/read/do-we-really-want-the-tom-daley-twitter-twat-to-end-up-in-prison-riley-69
___________________________________________________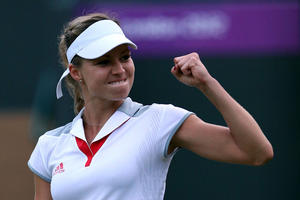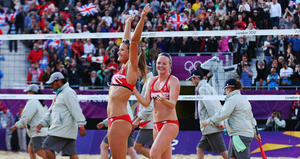 ___________________________________________________
You have read this article with the title special London sexolympics report : 3. You can bookmark this page URL http://renelyons.blogspot.com/2012/07/special-london-sexolympics-report-3.html. Thanks!