ComicsOnline.com reporters Bill Watters and Mary Anne Butler interview two of Roger Corman's latest scream queens at San Diego Comic-Con 2012.

Jena Sims

and Olivia Alexander play cheerleaders, and were nice enough to wear their revealing costumes to the interview.
_____________________________________________
Alyssa Campanella

@ Dorit Shaw Bikinis
_____________________________________________
Steven Bauer Talks Showtime Series

RAY DONOVAN

With Liev Schreiber
Ray Donovan centers on a celebrity fixer who cleans up problems before the paparazzi catch wind. Schreiber plays the title character while Bauer plays his partner - former Mossad agent.
_____________________________________________
There are few episodes left in the season and according to Imdb

Kelly Overton

will only make an appearance in the final episode......
Tonight episode is directed by Stephen Moyer :
Alan Ball about Stephen Moyer on 5.08 (Somebody That I Used To Know) "He directed a sex scene that might be the hottest sex scene we've ever had on the show," Alan revealed.
My gut says it's between Sam and Luna but my cock wants it to be Rikki and Alcide.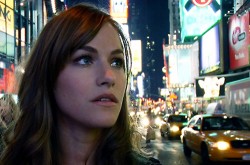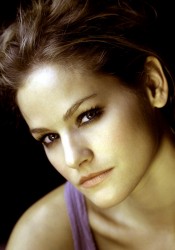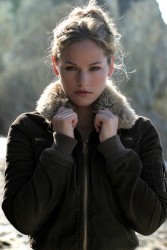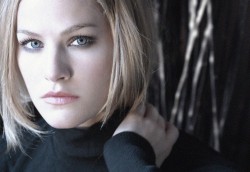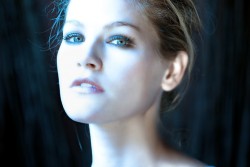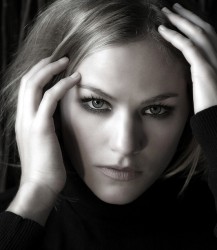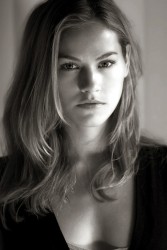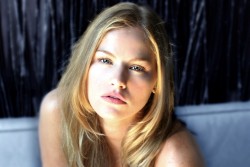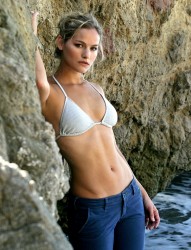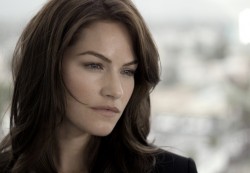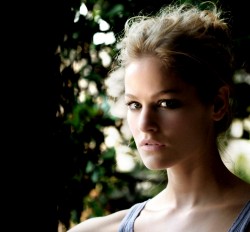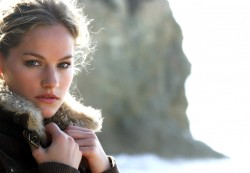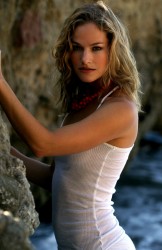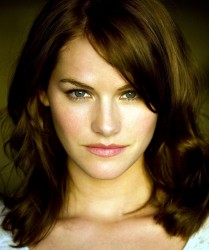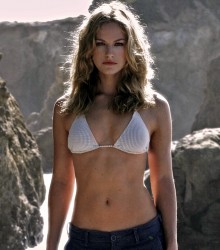 _____________________________________________
This year Miami Spice, which starts August 1, may not only refer to ingredients on food, but also to the way we get hot about food. The Naked Sushi platter at the Kung Fu Kitchen and Sushi will get you hot for sushi, and not in a metaphorical kind of way.

For $500 you get dinner and a show; what kind of show? A sushi strip-tease of sorts. Basically, the Naked Sushi special is two live, almost naked human beings (except for the raw fish garments and leaves covering genitalia) that come out to your table covered with the best Kung Fu has to offer. It may even come with a polite conversation.


Nathan Lieberman, owner of the Catalina Hotel, said that they put out a casting call for bodies and they responded in droves.

Is it sanitary? Yes, says Lieberman. Prior to coming to the table scantily covered in raw fish, all volunteers must take group showers. The reason for the group showers is for the timeliness factor. After all, you must keep the customers happy.

The Catalina is well-suited for group showers, which can accommodate four people. First they take the volunteers to the shower for a group scrubbing. Then they are treated to a bath of sake and rose water. Women especially are notorious requiring lots of time, hence the volume. "It takes them forever to get ready as it is so they prefer the group shower," Lieberman says. "I'll scrub yours, you scrub mine."
The platter comes with two "attractive" human bodies that serves up to 10 people and is served with Kung Fu's most popular signature menu items.

Regular entrees are priced at $33 per person and included chicken teriyaki, Buddha's Delight garlic-fried tofu, sweet and sour pork or Rock'N'Roll spicy crab sticks. The lunch menu is $19, which includes signature appetizers: Tuna tartar salad, Rock shrimp and orange salad.

Desserts, which come with the meal, include items such as guava mango cheesecake and ice cream brownie sundae. Each dinner entree comes with a suggested wine pairing.
So they are naked, we must presume that they should be good looking, correct? Correct, all of them are randomly chosen, but they must be attractive. What is attractive? You tell us. This applies to men and women by the way. "We aim to please," Lieberman says. Indeed you will sir.

The special is available through August 1 to September 30. Reservations can be made at 305-600-9572. Walk-ins are welcome too.
_____________________________________________
Zhang Ziyi's nude body double reveals casting couch in China's entertainment circle
Actress

Shao Xiaoshan

known as

Zhang Ziyi

's stand-in in some bathing and sex scenes in Feng Xiaogang's 2006 blockbuster "The Banquet", recently revealed on her Sina Blog that the ugly

casting

couch is dominant in China's entertainment circle, and an A-list actress once pocketed 10 million yuan for

trading

a one night sex favor to a businessman.
In an interview later, Shao also out-spoke that Chinese female celebs have clear

price tags

for their dinner services and sex services. And mostly, their

agents

help pimp them out for any kind of payoffs. Interestingly now, there are even actors who prostitute themselves too.
"Casting couch is prevailing (in the entertainment circle). From little known new comers to A-list celebs, they all experienced various sex services requests." Shao Xiaoshan assured the public that the sex scandal allegations of celebs aren't groundless.
But when asked who the A-list actress involved in the 10 million yuan sex service is, she refused to disclose more details, though there already were speculations among the public that she could refer to

Zhang Ziyi who was ever rumored

to have made 700 million yuan from sleeping with the rich and powerful figures, particularly with the deposed former Chongqing boss Bo Xilai, over the last decade.
Shao only said that when the actress was once asked why she

made money

that way as a famous actress, she replied, she had to earn as much money as possible while still young as one day she'll be old and unpopular.
In Shao's blog post, she also exposed that many models prostitute themselves for

quick cash

too, because they live in a luxury life style,

renting

expensive houses and hiring nannies.
Then Shao recounted her own experience, telling that she was once asked at a

hotel room

whether she was willing to

trade

sex to a businessman from Macau, who offered 1 million yuan for a week long rumpy bumpy in the boss's luxury yacht. But she angrily refused it, throwing an ashtray to the disgusting pimp.
By the end of the blog post, Shao also said she was confused one time on a news that a female singer was put to jail because of having sexual relationship with a government official. But later she learned that

the singer

has another title as a military personnel. So when the official was deposed, she was investigated too.
The blog entity has received much attention on the Internet, with many criticizing it is a tasteless stunt to gab publicity for herself though.
_____________________________________________
Kim So Yeon, Lee Yoon Ji, Shin Se Kyung, and Jo Yeo Jung will be appearing with five other actors in next month's Allure Korea, as the magazine will be celebrating its 9th anniversary.
For this special issue, each artist posed for a head shot and a separate shot as a pop culture character: Kim So Yeon as Bonnie and Clyde's Bonnie; Shin Se Kyung as Breakfast at Tiffany's Holly Golightly; Lee Yoon Ji as Little Red Riding Hood; Jo Yeo Jung is perhaps Pippi Longstocking???
.
KIM SO YEON
.
LEE YOON JI
.
SHIN SE KYUNG
.
JO YEO JUNG
.
_____________________________________________
Models vs. Militants: Nisha Pahuja's Film Shows Two Worlds of Indian Women
A riveting new documentary contrasts the lives of a Miss India hopeful and a Hindu fundamentalist. Abigail Pesta reports.
Contestants in the Miss India pageant are gliding across a stage in Mumbai, eyes shining. The winner will become an instant celebrity, gracing glossy magazines and Bollywood films. At the same time, in the nearby city of Aurangabad, girls are learning to hate the pageant. They're students at a fundamentalist Hindu camp, where they are taught to marry young and shun modern influences.
Miss India contestant Ruhi sees pageants as her ticket to success.
Filmmaker Nisha Pahuja captured both universes in her film The World Before Her, which took the prize for best documentary last week at the Tribeca Film Festival in New York City. "I wanted to look at not just women in India, but the country itself and how it's undergoing massive cultural changes," says Pahuja, a Canadian filmmaker who was born in India. "The country is deciding what it wants to be."
The film, which is showing in Toronto this week at the Hot Docs festival, started back in 2008, when Pahuja became interested in the Miss India pageant, a controversial annual event that feminists and Hindu fundamentalists want to shut down. Then she met one of those fundamentalists, a 24-year-old woman named Prachi. "Everything changed," says Pahuja. "I thought, Oh, my God, how often do you meet a woman like that? She told me about these Hindu camps. I started trying to get access."
Pahuja ended up zooming in on both Prachi and a pageant contestant named Ruhi in the film. Ruhi, a sultry 19-year-old, sees beauty pageants as her ticket to success. Prachi sees a future in fundamentalism; she teaches at a Hindu camp for girls run by a group called the Durgha Vahini, in Aurangabad. Tough and tomboyish, she has participated in protests against pageants.
"There are lots of Hindu fundamentalist and Hindu nationalist groups in India—some are more militant than others," says Pahuja. "They basically believe that India is a Hindu country and it should be governed by a Hindu philosophy. The more extreme ones attack mosques and churches."
Pahuja says it took two years to gain access to Prachi's camp. She did it by slowly building relationships, talking to the right people, "and not talking to the right people," she jokes.
Students at a fundamentalist Hindu camp celebrate their graduation
In the camp, the girls learn to despise other religions. They are lectured on how they should marry as teens. They're told they don't need higher education. They learn how to fight with knives and fire rifles in case "enemies" such as Muslims and Christians attack. "I will kill people!" chirps one young girl when asked how she will use her newfound skills.
It's a sharp contrast to the pageant zone, where stylists flutter around young hopefuls, prepping them on how to look their best and be confident but "not bitchy." In the days leading up to the pageant, the contestants get Botox to perfect their young faces, and pose for a Bombay Times photo shoot wearing tight jeans and ripped T-shirts. When the newspaper comes out, Ruhi gazes at her portrait, musing that the paper is so important, "even the president" must be looking at it.
Perhaps the most poignant parts of the film come when the parents enter the scene. Ruhi's parents, a middle-class couple in a run-down apartment in Jaipur, encourage their daughter to succeed. Sifting through snapshots of her in various pageants, their faces radiate with pride. They want her to be Miss India.
Contestants line up in the controversial Miss India pageant.
In contrast, Prachi's father in Aurangabad brags about the beatings he has dealt his daughter. He laughs about how he once burned her foot with a hot poker when she lied about doing her homework as a schoolgirl. He tells his daughter she must wed. Prachi and her mother tiptoe around him.
Prachi says she doesn't mind the beatings. After all, she says, they are only administered when she has done something wrong. She says her father has the right to punish her, as he gave her life—and allowed her to live it. The film makes the point that in many Indian families, baby girls are devalued to the point that parents will ship them off to orphanages, or even kill them, simply because they are not boys. Girls are seen as a burden, as the family must pay a dowry to the men they eventually marry. India has essentially outlawed ultrasounds because many families were using them to learn their child's gender and abort the females.
Prachi teaches at a Hindu-fundamentalist camp for girls.
Pahuja says viewers are "intrigued by the complexity" of young women's lives in India. "There are so many different facets, so many contradictions," she says. As part of a collaboration between the Tribeca Film Festival and Rikers Island, the notorious New York City prison, Pahuja showed her film to female inmates last week. "By and large, the response was they were really sucked in, really gripped," she says. "The violence especially affected them, and the fact that Prachi seemed trapped. They were really moved by that."
Canadian filmmaker Nisha Pahuja was born in India.
Nothing in the film is black and white. The pageant contestants, while proud of their beauty, also struggle at times with morals and modesty. At one point, a young woman laments shedding her dignity when she has to participate in a "best legs" contest ahead of the pageant, donning a white sheet over her head and torso to walk the runway with the other shrouded contestants, showing nothing but leg.
Prachi, meanwhile, is obedient to her father, but has a major problem with his mandate that she wed. She just can't see it happening. She describes herself as being like both "a girl and a boy." She says, "When God made me, he was in a different mood. He combined two things together and sent me down."
One option she entertains for her future: becoming a martyr for her Hindu cause.
It's her story that lingers long after the film ends.
_________________________________________
____________________________________________