I said it before and I said it again - when nudity dodgers goes wild they go wild big time. 34-years old

Kelly Overton

was super conservative in average showbiz career but decided to display the funbags before they go all saggy on last night True Blood [S05E08]. In fact if I'm not wrong this is her first love scene as well.
Former high-school top athlete has nice C-sized perky tits with pointy nips. The sex scene was edited short of course as usual to comply with the provided guidelines. Almost a clit shot. No nips suck. No fondling. No open tongue kisses. Her husband will be pissed if that happens though. We can only pray they will show uncut of Kelly 'real' nudity and sex bonanza on DVD release.
Congrats to Stephen Moyes for convincing - with his British posh accent - Miss Overton to finally bare it and he personally directing the action.
Maggie Grace will hopefully top Kelly's nudity by going topless in every other episode of Californication!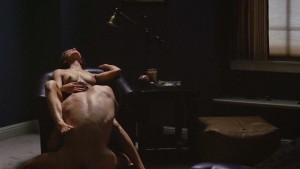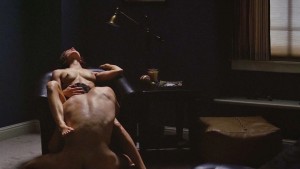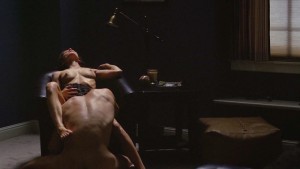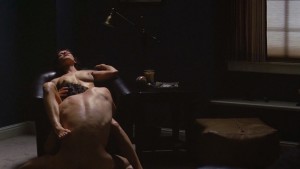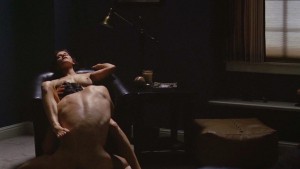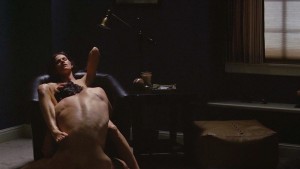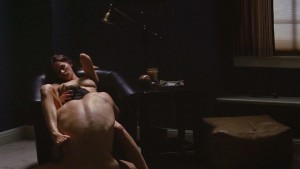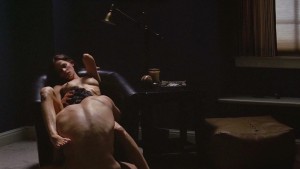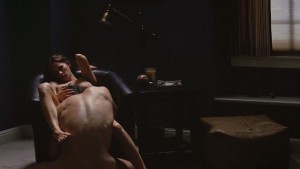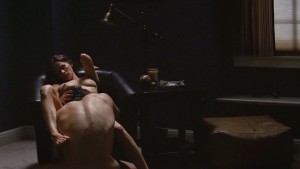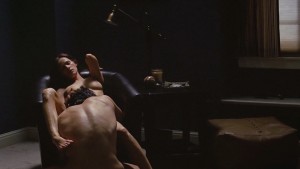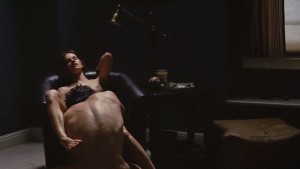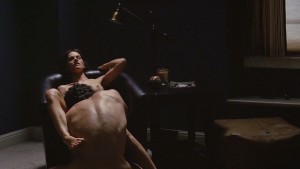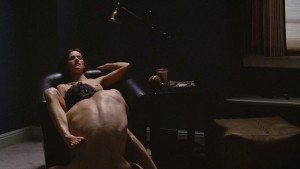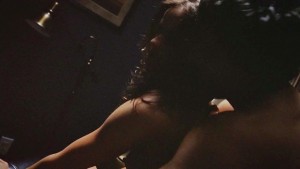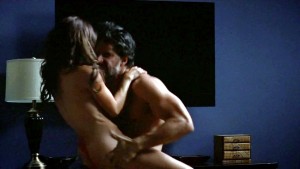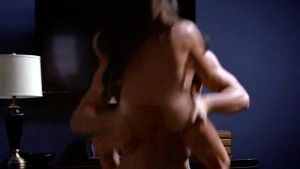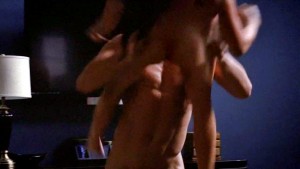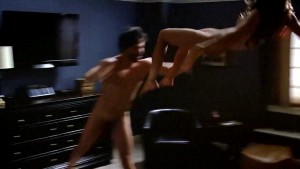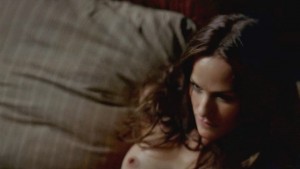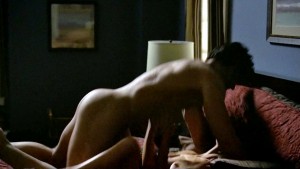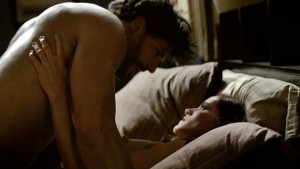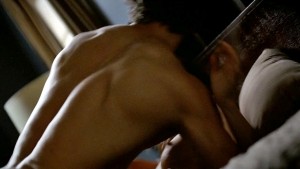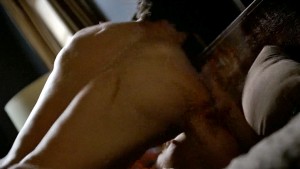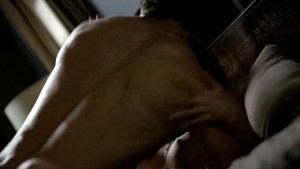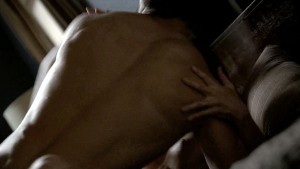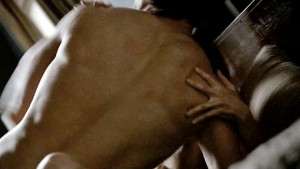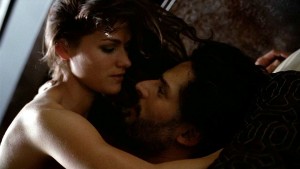 * Just rub one out. Couldn't help myself.....Miss Overton heaving breasts and devilish grin is a perfect combo. I fell in love with Kelly and her sexy bod after glimpsing and admiring the feisty Massachusetts-native in All My Children when she was in early twenties. Refused to do any nude scenes despite a theatrical background which fosters liberal approach to performing arts (my ex-wife can attest to that). Thank god the True Blood producers stuck to the original script.
I been in touch with one of the boys in production department. He could be jerking me around but Kelly apparently signed on for next season as well. He claims there will be more eye-bulging nudity for us from Kelly soon and her resume now includes "will audition for/accept roles that requires tasteful nudity".
Some important info. Don't know how much of this is true. According to my fictional 'cousin' at the casting agency if an actress is preparing to do her first nude scene on-cam (or done nudity) - the best indicator is that she will open a Twitter account or Facebook to show the world she is much more than a naked body. Agents/Reps are behind the idea to appease the constant fear of actresses seeing their nude images dominating the search-engines. Ashley Hinshaw, Maggie Grace and Kelly Riperton all signed up for social networking as soon as they tear-up non-nudity clause. If Dominik García-Lorido reactivates her Twitter again before end of this year you can bet she will be doing full-blown nudity in second season of Magic City.
_______________________________________
Katrina Bowden

:

FHM [Czech Republic] August 2012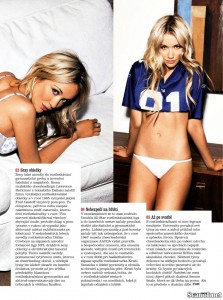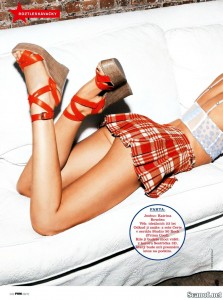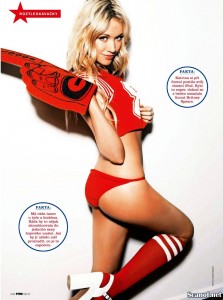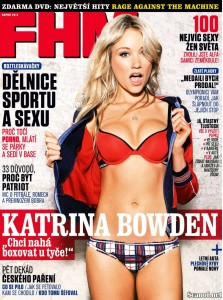 _______________________________________
Yvonne Strahovski

's birthday party! She is 30 years young...........
_______________________________________
TRAILER: Melissa George Stars In '

Hunted

'
Missing your dose of British spy drama since the demise of Spooks? Fear not.
The BBC have debuted the first trailer for Hunted - a high-energy security services thriller made by the same people who brought us Spooks, and owing no small debt to Homeland, too.
Melissa George stars in the show, a co-production between the BBC and American cable broadcaster Cinemax. The Australian actress, who at first listen is convincingly British in this, plays Samantha, a private intelligence agency operative. When an attempt is made on her life, it becomes apparent that it could be at the hands of one of her own team. When she recovers, she goes back into undercover service, not knowing who she can trust. Adam Rayner and Stephen Dillane co-star.
The first series is based mainly in London, with much of the background and technical espionage wizardry giving it a similar feel to the much-loved Spooks. Producers have already said that, if they are commissioned for a second series, they will move onto another European city for their setting.
_______________________________________
* Of the current crop of Disney girls Brenda Song is most likely to get on the nudity band-wagon if she feels the story merits it. Certainly got the tits for it.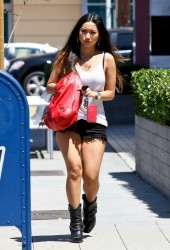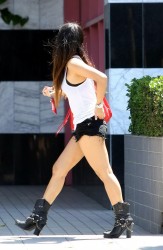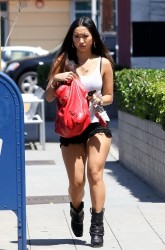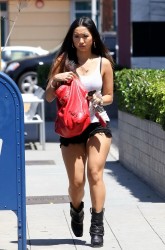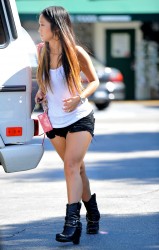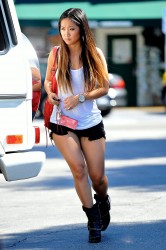 BRENDA SONG "Official" NEW Boogie Town TRAILER
Marques Houston Talks 'Boogie Town' Sex Scene With Brenda Song
Marques Houston isn't just going to boogie on the dance floor in his new flick, "Boogie Town." He'll also be getting his boogie on with Disney star Brenda Song. You see, the two have one very steamy sex scene in the forthcoming flick. And, Houston jokes, there were no Disney suits on the set while the two got it on.
"I shot my first onscreen sex scene with the lovely Brenda Song. It was an experience," he told MTV News. "Lights, camera, action. There's cameras all around and you're trying to create a moment that looks real. We made it comfortable for each other, but it was very, very nerve-racking. I'll never forget it, and it turned out well. It was professional."
The movie is about rival dance crews that must compete in the underground world of Boogie Town because dancing has become illegal in a futuristic New York. Houston's character eventually falls in love with his rival's sister, played by Song.
Former "Sister, Sister" actor Houston, who has graduated from child star to adult star, says that the "Suite Life of Zack and Cody" actressis growing up as an actress too, thanks to her roles in "Boogie Town" and "The Social Network."
"She was wonderful. She wanted to do the role because it would be a natural transition," he explained. "I think she's making a great transition. I think people will be shocked with her performance."
Houston added that there's a lot more to the flick than sex and fancy dance moves. He described the film as "fresh and new." He explained, "I wouldn't say it's a superhero movie [but] we kind of share this energy or power that is in us. We're kind of genetically created with the dance element."
The Social Network Bathroom Kissing Scene with Brenda Song (HD)
_______________________________________
__
CL Interviews

Jena Sims

: Actress and Former Miss Teen Georgia USA
Have you ever dreamed of being a pageant queen, successful actress and founder of a non-profit organization all at the age of 23? Former Miss Teen Georgia USA and budding on-screen starlet,
Jena Sims
, did. The young, ambitious actress chatted with
College Lifestyles
about her workout routine, the pageant world, and her leading role in the upcoming feature film
Attack of the 50 Foot Cheerleader
!
College Lifestyles: How would you describe your experience as Miss Georgia Teen USA? What opportunities did it offer you?
Jena Sims: I really enjoyed representing the great peach state. It was actually a full time job! It taught me leadership, confidence, poise, and gave me a taste of the entertainment business. It opened up so many doors for me! At one Special Olympics event, I volunteered with the VP of Macy's and ended up modeling for them for the next three years. I was also able to travel the state for a year with speaking engagements at schools, charity organizations, and various other appearances and community service opportunities.
CL: What would you say to people who feel pageants are superficial or lack purpose?
Sims: Before making that judgment, I would encourage them to watch a scholarship pageant such as Miss America or Americas National Teenager Scholarship Organization. They judge girls based on grades, talent and community involvement. Not every pageant is a glitzy beauty pageant like the ones featured on popular reality shows. Most pageants encourage participants to perform community service, celebrate intelligence, and bonding between contestants often happens. They really prepare you for the real world of job interviews and public speaking.
CL: Explain the organization you founded called Has Been Beauty Queens? What inspired you to create it, and what do you hope people will take away from it?
Sims: The Has Been Beauty Queens and myself put on events called "Pageants of Hope" where every child leaves as a winner. It is a special pageant for children facing challenges where every child leaves with a title such as "Best Eyes" or "Best Hair" to name a few. My pageant focuses on building self-esteem, raising inner confidence, taking their minds off of the hospital or other pain they may be facing currently. We do their hair and makeup, teach a pageant walk, interview, and really make them feel like kings and queens for the day. My non profit was recently featured on an new ABC show called "Everyday Health" and has since put on pageants all over the world!
CL: You've appeared in several popular television shows. What do you love most about acting, and when did you decide to make a career out of it?
Sims: I love acting because it is a challenge. I decided to make a career out of it shortly after Miss Teen USA. Every day is different from the last, and I am constantly learning something about myself and the craft. I love being creative, watching other actors, and making friends with crew members. It's like summer camp every day. I have never once dreaded going to work. I live for it! As long as that never changes, I'll keep pursuing my dream!
CL: Most recently, you were cast as the character of Cassie in Attack of the 50 Foot Cheerleader produced by Roger Corman. Congratulations! What was that moment like?
Sims: Thank you! It was one of those life changing moments. I literally thought to myself "Well, I have been in Los Angeles for three years, and I finally accomplished what I came out here for. I booked a lead in a feature film!" It took a few days to sink in. I feel so blessed to be a part of the Roger Corman legacy.
CL: The movie premiered at this year's Comic Con. For people who don't know, can you explain what Comic Con is? Did you enjoy the experience?
Sims: Comic Con is like nerd heaven. It originally started out as a convention for comic book lovers. But with the popularity of comic characters in film and television, it slowly started morphing into an upfront type press junket for upcoming shows and films. Almost every sci-fi show and film attends with cast members and conducts fan Q-and-A's, panel interviews, press interviews, screenings, and attends parties. It really takes over the town of San Diego. Also, everyone dresses up in character- EVERYONE. You will be at lunch and have a storm trooper to your left and Wonder Woman on your right. The experience for me was a dream come true. It exceeded my expectations of what I imagined promoting a film would be like. We were busy sun up to sun down with interviews, parties, and meetings. I am also a comic book fan so I was on cloud 9!
CL: What is your dream role?
Sims: Comedy! I would love to play Tina Fey's daughter. She is my role model. I think we would have great chemistry. Being silly with her on screen (or off!) would be the happiest moment of my life.
CL: If you weren't acting, what would your ideal career be?
Sims
: I would obtain a degree in fund raising/grant writing and really take my Pageant of Hope to the next level. It is my dream to do this, as well as act, in the long run.
CL: How would you describe your personal style? Where do you love to shop?
Sims: Trendy, but not obsessed. My day to day is very relaxed, but I love getting dolled up and going out on the town. At home, you can find me in black yoga pants and an ironic graphic tee. Nordstrom's is my favorite store. Right now I am a huge fan of high-low skirts and dresses. My favorite part of my wardrobe is the Christian Louboutin shoe collection my mom started for me!
CL: How important is a healthy lifestyle to you? Favorite food? Favorite workout?
Sims: Extremely. In my line of work, I have to stay in shape for the type of roles I play. I have always been an avid exerciser due to pageantry and my experience as a competitive cheerleader. Going to the gym is just part of my daily routine now. I feel my best when I am putting clean foods in to my body. My favorite healthy food is squash and zucchini (right now), and my favorite unhealthy food is macaroni and cheese. I go through phases though. I have a terrible sweet tooth! Spin class is my favorite workout. I love the ambiance and the deafening music combined with disco and black lights. I lose myself in there!
CL: Who is your celebrity crush?
Sims: My boyfriend [Robert Buckley] and then Will Ferrell. Meryl Streep is a close third.
CL: College Lifestyles prides itself on being classy and sophisticated. What is your definition of a classy individual? Do you consider yourself a role model?
Sims: A classy individual is someone who operates with integrity, has strong values, and doesn't forget them. Being classy is a lifestyle choice. I strive to be a positive role model and lead by example. I want the world to know that in this sometimes superficial business of entertainment, I am in it for the right reasons – to raise awareness for my charity and inspire youth.
CL: For women aspiring to be like you, what advice can you give?
Sims: Believe in yourself! Whatever your career aspirations are, tell yourself on a daily basis that you can do it, and you will!
_______________________________________
__
Wendy Ho

: Poop Noodle [HOfficial video]
Wendy Ho singin about the dangers of butt sex! NSFW, but perfect for when you ain't feelin "up" to anal play!
Download this song FOR FREE at: http://wendyho.bandcamp.com/
Buy this song here: http://wendyho.bandcamp.com/track/poop-noodle
PoopNoodle T-shirts! http://www.wendyho.net/wendyho/pooptshirt.html
Directed/ Shot/ Edited by Stas Tagios
Song Produced by Craig Levy
From the mixtape "Number 2"
http://www.wendyho.net
http://twitter.com/wendy_ho
http://www.facebook.com/wendyhofan
_______________________________________
__
August issue of the SnC Magazine went out with a black and white photo shooting of Nikolai Biryukov. Ukranian Model Ksenia Nazarenko posed for photographer, dressed sexy lingerie from Bulgari, Christian Louboutin, Agent Provocateur, Cartier, Ohne Titel, Guiseppe Zanotti Design, Jean Paul Gaultier, La Perla.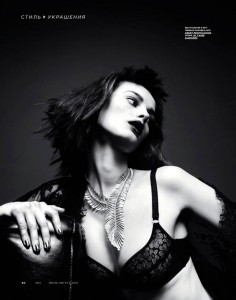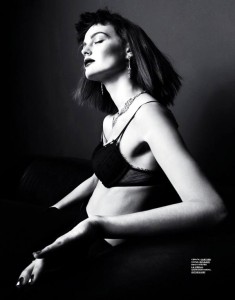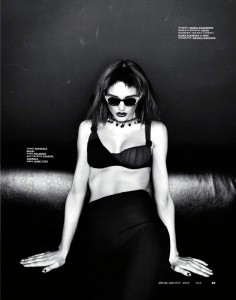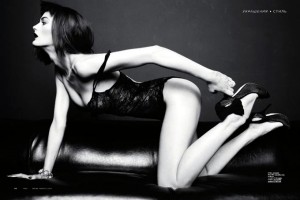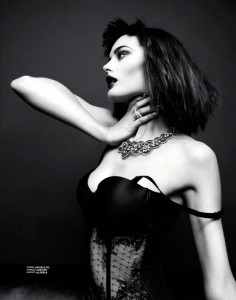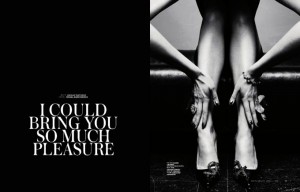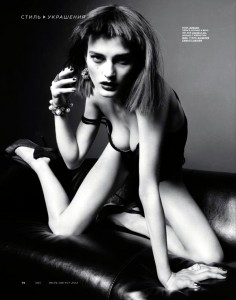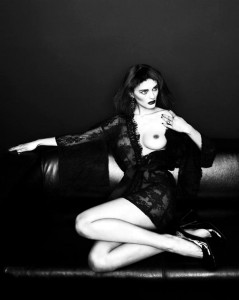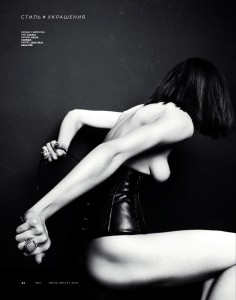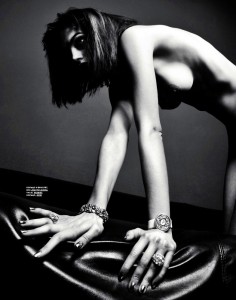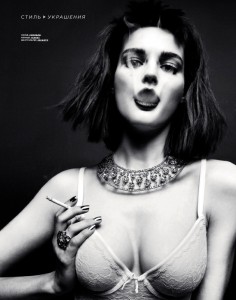 _______________________________________
On the Internet, Porn Has Seasons, Too
By
Not sure what time of year it is? Might want to check your search history.
Archives of Sexual Behavior
To everything (turn, turn, turn) ... there is a season (turn, turn, turn) ... and a time ... to every purpose ... under heaven.
So true, Bible. So true, Byrds. What the truisms neglect to tell us, however, is that "every purpose under heaven" includes not only planting and reaping and laughing and weeping, but also, apparently, performing porny Google searches.
We know this, now, because of the plantings and reapings of Science. According to a paper just published in the Archives of Sexual Behavior, Internet pornography -- like so many storms, like so much kale -- is seasonal. Porn's peak seasons? Winter and late summer.
Researchers at Villanova examined the Google trends for such commonly-searched-for terms as "porn," "xxx," "xxvideos" ... and other, more descriptive phrases that, because I am looking at a portrait of James Russell Lowell as I write this, I will let you look up in the paper itself. Once they'd gathered those terms, the authors examined them in Google Trends. And what they found was a defined cycle featuring clear peaks and valleys -- recurring at discernible six-month intervals. The cycle, as you can see in the chart above, maps surprisingly well to the world's calendar seasons.
Other searches don't. The researchers also ran a control group consisting of Google searches for non-sexual terms. And those terms demonstrated no such cyclical pattern.
So there's something about sex itself, it seems. Porn is periodical. Which is born out by another (semi-)control in the Villanova experiment. Researchers determined search terms associated with a relatively purpose-driven category of sexytime -- prostitution and dating websites -- and found that, for those terms ... the six-month cycle showed up again.
Which: fascinating. The seasonal Internet! The sex-seasonal Internet!
Now, sure, this is one study, and, sure -- as always -- there is more work to be done. (For example, what would happen if the terms were changed or broadened? And, per this research alone: What happened in late 2009 and early 2010 to make porn-related searches plummet and rise so sharply? Was the world reacting, a bit belatedly, to the global financial meltdown? Did people suddenly get better broadband connections?)
As they stand, though, the findings are striking. And they suggest, above all, the power of the Internet to reveal the patterns of human emotion in a new scope, from a new angle. The Internet knows what we want.
It knows what we do when we are alone, or think we are. And it knows all of us with the same totality of intimacy. As the blog Neuroskeptic points out, the researchers' findings could "reflect a more primitive biological cycle" -- something profound in the complex dynamic among biology, technology, and the world of flesh that mediates the two.
_______________________________________
Feds :

We Can Freeze Megaupload Assets Even if Case Dismissed
The United States government said Friday that even if the indictment of the Megaupload corporation is dismissed, it can continue its indefinite freeze on the corporation's assets while it awaits the extradition of founder Kim Dotcom and his associates.

Judge Liam O'Grady [pictured] is weighing a request to dismiss the indictment against Megaupload because (in Megaupload's view) the federal rules of criminal procedure provide no way to serve notice on corporations with no U.S. address. At a hearing in Alexandria, Virginia, he grilled both attorneys in the case but did not issue a ruling.

O'Grady speculated, with evident sarcasm, that Congress intended to allow foreign corporations like Megaupload to "be able to violate our laws indiscriminately from an island in the South Pacific."

But Megaupload's attorney insisted that this may not be too far from the truth. Megaupload, they said, is a Hong Kong corporation with no presence in the United States. He argued it was perfectly reasonable for Megaupload to be subject to the criminal laws of Hong Kong, but not the United States.

For its part, the government suggested that it could sidestep the mailing requirement in one of several ways. For example, it could wait for Kim Dotcom to be extradited to the United States and then mail notice to him, as Megaupload's representative, at his address in prison. Or, they suggested, the government could send notice of the indictment to Carpathia Hosting, a Virginia company that has leased hundreds of servers to the locker site.

The government also mentioned the possibility that it could use the provisions of a Mutual Legal Assistance Treaty to send notice to Megaupload's Hong Kong address.

But Judge O'Grady seemed skeptical of these argument. He noted that the "plain language" of the law required sending notice to the company's address in the United States. "You don't have a location in the United States to mail it to," he said. "It's never had an address" in the United States.

And Megaupload pointed out that the government hadn't produced a single example in which the government had satisfied the rules of criminal procedure using one of the methods it was suggesting in this case. Most of the precedents the government has produced were in civil cases, which have different rules. And most involved serving a corporate parent via its subsidiary. That's a very different relationship than, for example, the vendor-customer relationship between Megaupload and Carpathia.

The government brought up one new example during the hearing: an instance in which a judge allowed notice to be sent via e-mail to the Columbian guerilla group FARC. But Megaupload's attorneys dismissed this example as well, pointing out that FARC was not a corporation and that the propriety of that service was never tested in court.

The government also argued that it could keep Megaupload in legal limbo indefinitely. "None of the cases impose a time limit on service," the government's attorney told the judge. Therefore, the government believes it can leave the indictment hanging over the company's head, and keep its assets frozen, indefinitely.

Not only that, but the government believes it can continue to freeze Megaupload's assets and paralyze its operations even if the judge grants the motion to dismiss. That's because in the government's view, the assets are the proceeds of criminal activity and the prosecution against founder Kim Dotcom will still be pending. The fact that the assets are in the name of Megaupload rather than its founder is of no consequence, the government claimed.

Hollywood, at least, seems nervous that Judge O'Grady might buy Megaupload's argument. In a conference call held Wednesday in advance of today's hearing, a senior vice president at the Motion Picture Association of America argued that the dismissal of the case against Megaupload would have little practical impact, since the company's principals would still be facing indictment. And he rejected Kim Dotcom's efforts to frame the case as a test of internet freedom, describing Dotcom as a "career criminal" who had grown wealthy stealing the work of others.
_______________________________________
You have read this article Brenda Song / Cinemax's Hunted / Jena Sims / Katrina Bowden / Kelly Overton / Yvonne Strahovski with the title stars, sex and nudity buzz : 07/30/2012. You can bookmark this page URL http://renelyons.blogspot.com/2012/07/stars-sex-and-nudity-buzz-07302012.html. Thanks!